P5 Mathematics Wed, 17/10/2018 9:28am

STUCK ON HOMEWORK?
ASK FOR HELP FROM OUR KIASUPARENTS.COM COMMUNITY!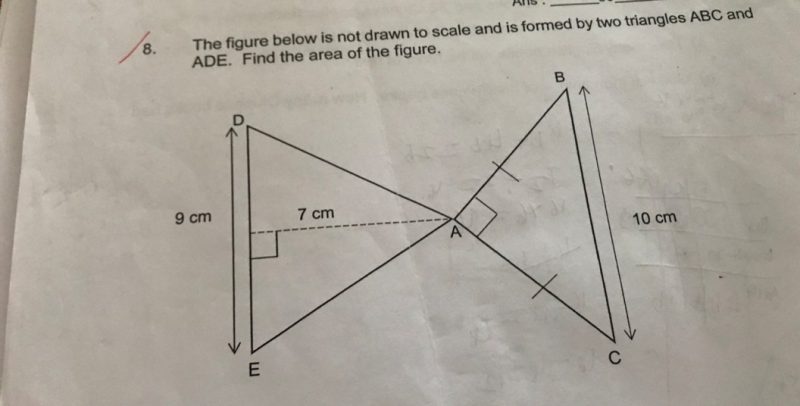 Hi,
Please help on this question.
Thank you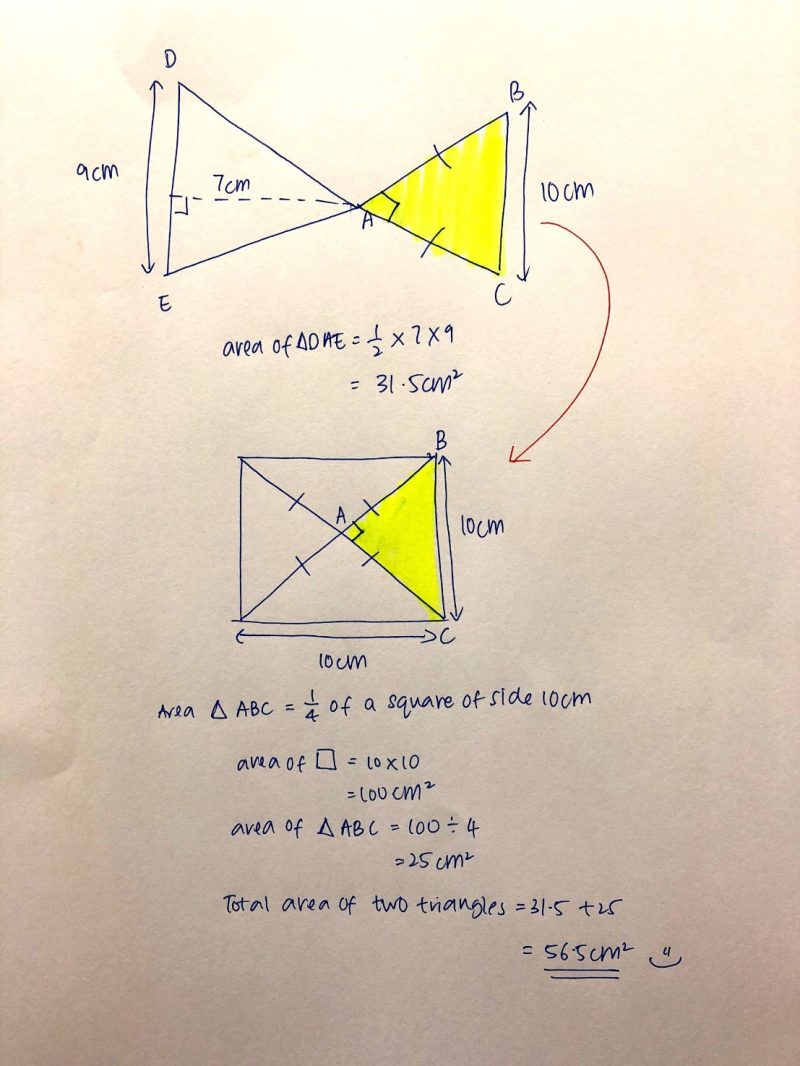 StuckWithMath
The mid point of DE is 4.5cm.
Area of ADE = 4.5 * 7 = 31.5cm square
Triangle ABC is also half a square as two side of same length with angle A at 90 degree.
10cm is the diagonal length of the square.
From A to mid point of BC, is also half of the diagonal length.
10/2 = 5cm (This is A to midpoint of BC)
Area of ABC = 5 * 5 = 25cm square
Total area of figure = 25+31.5 = 56.5cm square
---
Steps
Half of DE = 9 / 2 = 4.5cm
Area of ADE = 4.5 * 7 = 31.5cm square
A to mid of BC = 10 / 2 = 5cm
Area of ABC = 5 * 5 = 25cm square
Total area of figure = 25 + 31.5 = 56.5cm square
Find Tuition/Enrichment Centres