P4 Science Thu, 18/10/2018 4:25pm

STUCK ON HOMEWORK?
ASK FOR HELP FROM OUR KIASUPARENTS.COM COMMUNITY!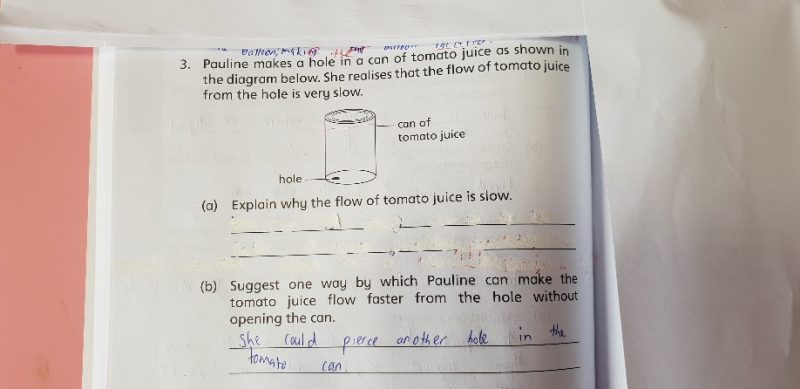 What is the answer for 3a?
Source: Assessment
StuckWithMath
Not sure if it is correct but my understanding is because air and tomato juice is going in and out of the can from the same hole.
Find Tuition/Enrichment Centres