P5 Science Mon, 22/10/2018 6:01pm

STUCK ON HOMEWORK?
ASK FOR HELP FROM OUR KIASUPARENTS.COM COMMUNITY!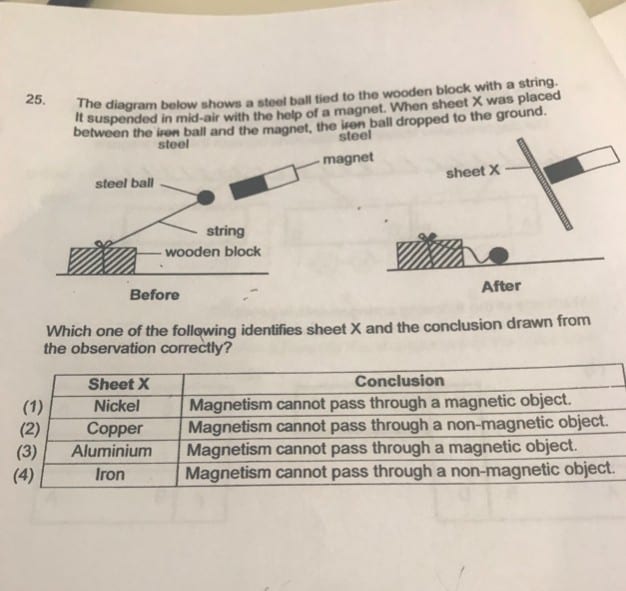 Hi
May i know the answer to this question?
Thanks.
Source: 2017 sa2
熊老师工作室
The answer is (1).
Steel, iron, cobalt and nickel are magnetic materials (attracted to magnets) and do not allow magnetism to pass through them. When sheet X made of nickel, a magnetic material, was placed between the steel ball and the magnet, magnetism could not pass through it. Hence, the steel ball was not attracted by the magnet anymore and fell to the ground.
I hope this answer helped! 🙂
Find Tuition/Enrichment Centres