P4 Mathematics Fri, 26/10/2018 5:53pm

STUCK ON HOMEWORK?
ASK FOR HELP FROM OUR KIASUPARENTS.COM COMMUNITY!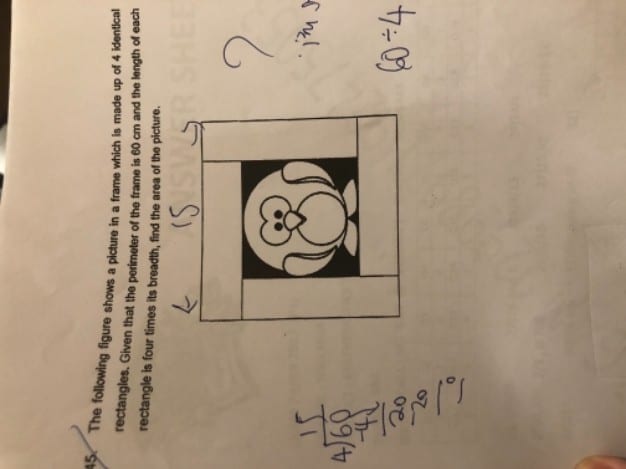 Pls help.. Thanks a lot!!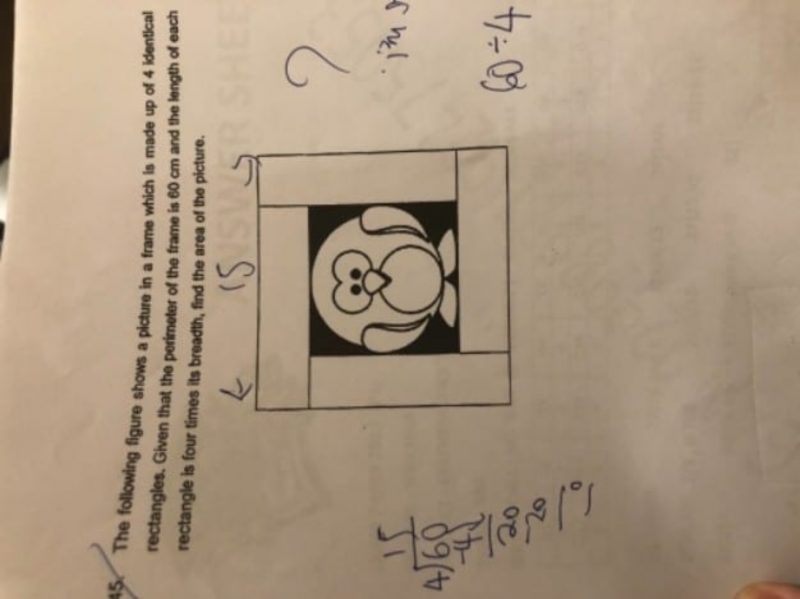 TeachMi
Given that the four rectangles are all identical, and based on the layout, the shape of the frame must be a square.
If the perimeter is 60 cm, then each side is 60/4 cm = 15 cm.
Given that the length is 4 times the breadth, each side of the frame is made up of 4 + 1 units (length + 1 breadth).
So, 5 units = 15 cm, so each 1 unit is  15/5 cm = 3 cm.
The picture inside is of length 3 units, as all four sides are enclosed by the frame. Therefore the length of the picture is 3 units x 3 cm = 9 cm.
Area of the picture is therefore 9 x 9 cm = 81 sq cm.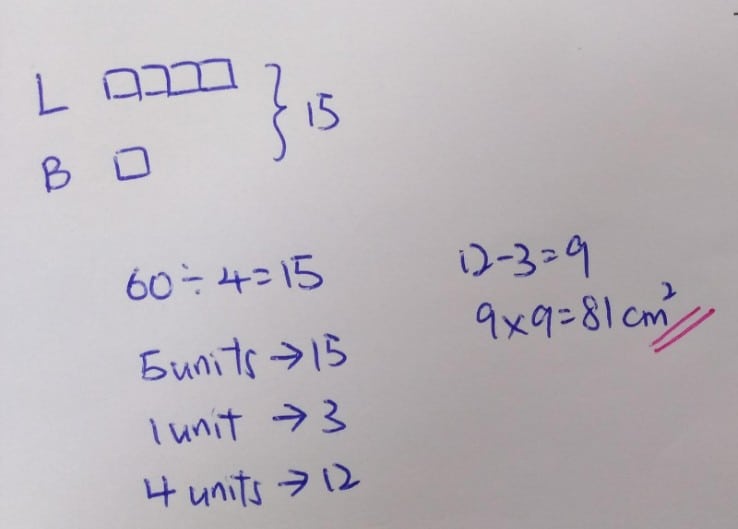 Owlinker
Find Tuition/Enrichment Centres