P6 Science Wed, 16/01/2019 8:24pm

STUCK ON HOMEWORK?
ASK FOR HELP FROM OUR KIASUPARENTS.COM COMMUNITY!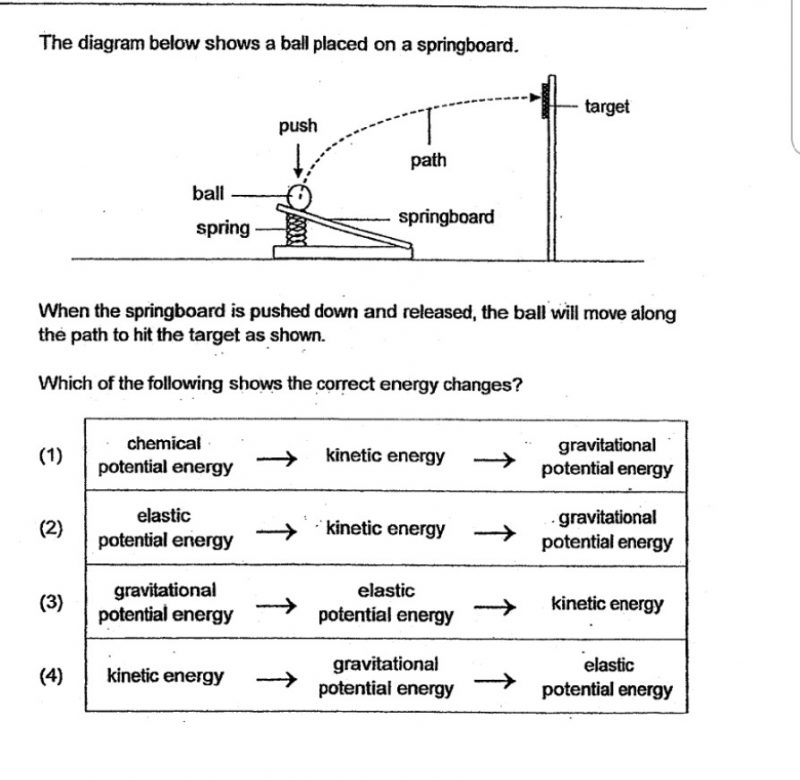 hi, may I know why is the answer option (3) and NOT option (2)
Source: Maha Bodhi
bbcxd
Hi,
Just to share my thoughts. Hope it makes sense.
As gravitational potential energy is stored in the height of the object; hence, when the height of the ball changes, the gravitational potential energy changes.
When the spring has been pressed, it releases its elastic potential energy.
Since the kinetic energy is in relation with weight and speed, it comes the last.
😀
Find Tuition/Enrichment Centres