P6 Science Thu, 07/02/2019 10:26am

STUCK ON HOMEWORK?
ASK FOR HELP FROM OUR KIASUPARENTS.COM COMMUNITY!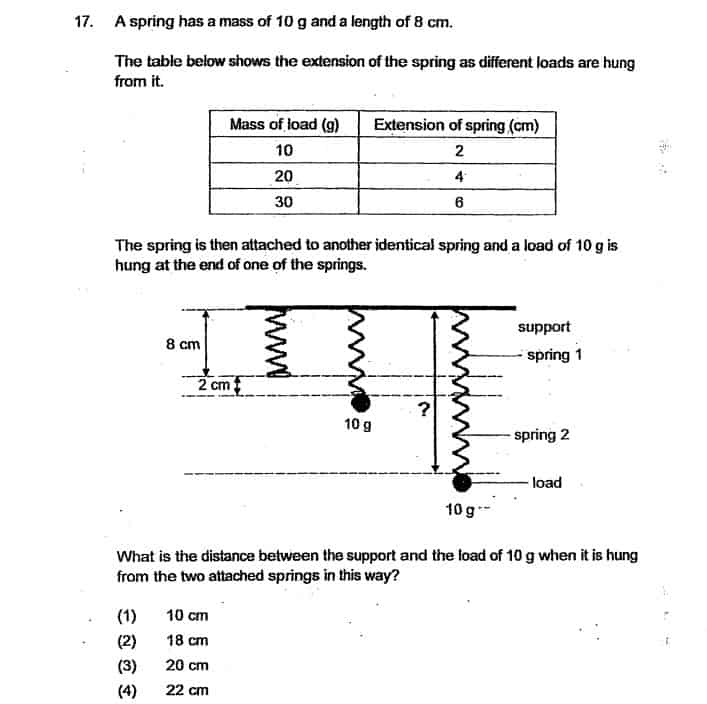 TKPS
In my opinion. The answer is (3). 
You have to study the diagram. There are lines drew so that you can compare the springs.
The first spring from my left is the original length of the spring with no load. The second spring is the spring when a load of 10g was added to it. The third one is two springs attached to each other. From the line drawn starting from the second spring, you can ruffly see that it is the same length as spring 2. That is why my answer is 3.
(I might not be very good in explaining what I see from the diagram. So you must check yourself.)
Find Tuition/Enrichment Centres