P6 Mathematics Tue, 05/03/2019 2:27pm

STUCK ON HOMEWORK?
ASK FOR HELP FROM OUR KIASUPARENTS.COM COMMUNITY!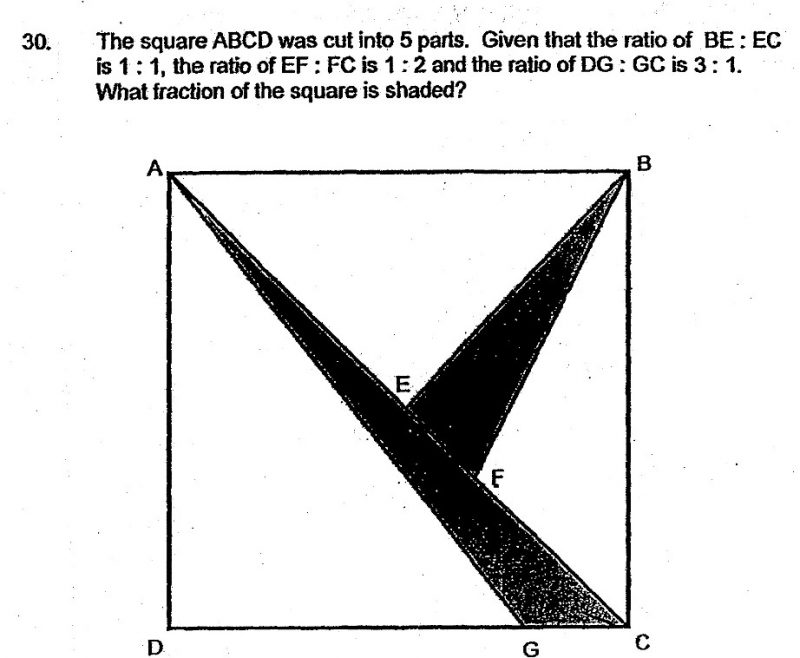 Hi, 
Please help on this question. Answer is 5/24.
Thanks & Regards,
DNLNMUM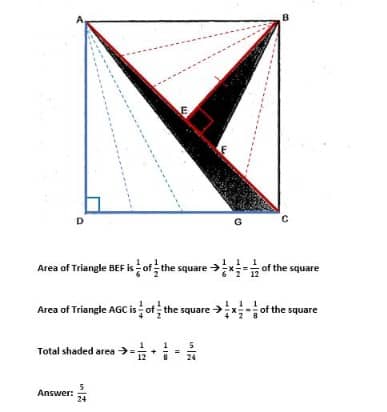 Each half of the square is divided into equal parts.
Triangles in the same half of the square have equal base and height.
Therefore their areas are equal.
DNLNMum
Hi Priskhipo, 
Thank you so much.
Regards,
DNLNMUM
Find Tuition/Enrichment Centres