P6 Science Sun, 10/03/2019 9:49pm

STUCK ON HOMEWORK?
ASK FOR HELP FROM OUR KIASUPARENTS.COM COMMUNITY!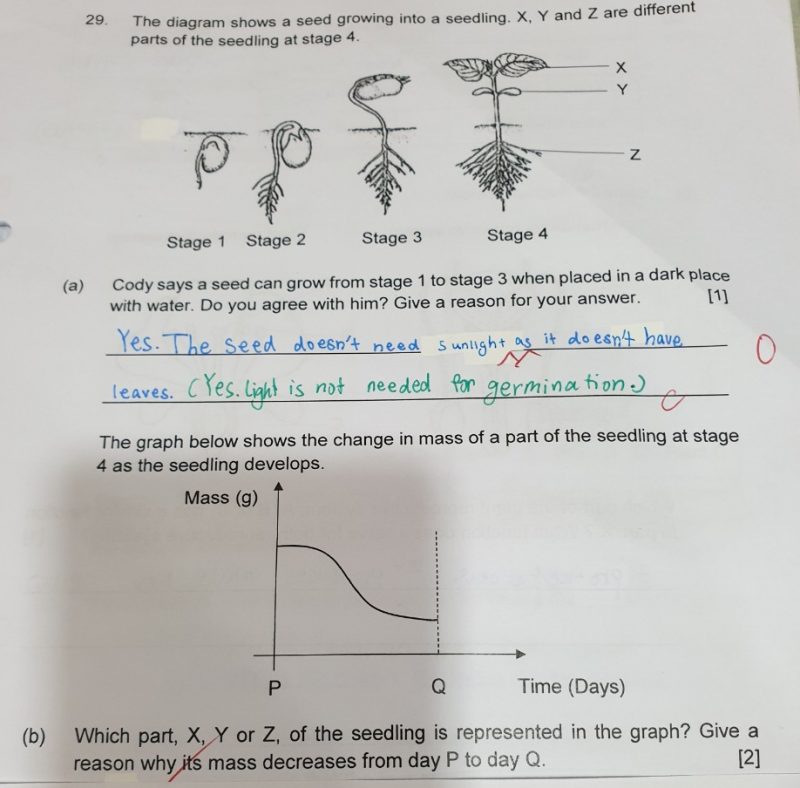 Dear parents
Can help me on question (b) please?
Thank you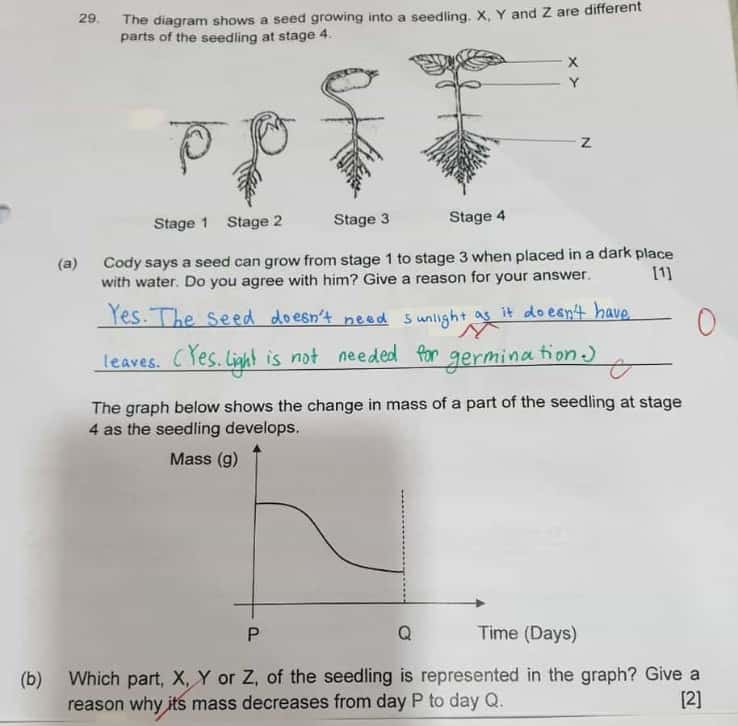 Let me try.
The answer to (b) is Y. As the seed leaves provide food to the developing seedling, the seed leaves become smaller and shrivel, causing the mass to decrease. 
Find Tuition/Enrichment Centres