P6 Mathematics Tue, 12/03/2019 9:07pm

STUCK ON HOMEWORK?
ASK FOR HELP FROM OUR KIASUPARENTS.COM COMMUNITY!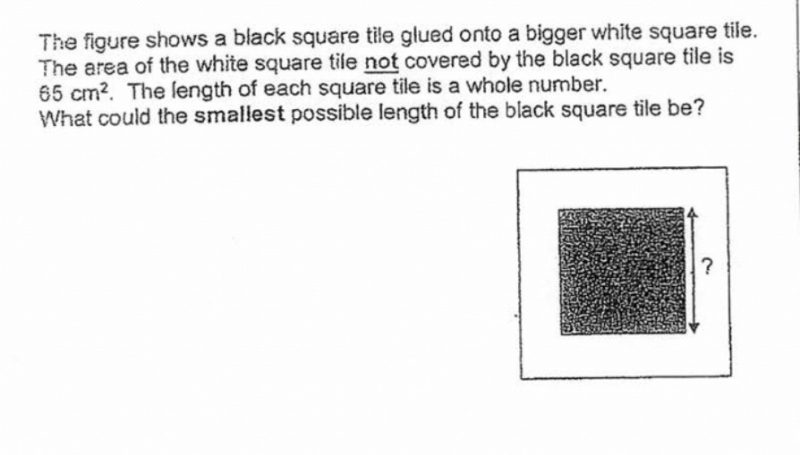 hi, can we get help for this qn? thank you!
Onetuition
assume the black square length is a, white is b
not covered is 65, that mean b2 – a2 = 65, a and b are whole number, a is 4 and b is 9.
note:  b2 – a2 = (b+a)(b-a), and 65 = 5 x 13 ( not choose 1×65 as we need to smallest)
Find Tuition/Enrichment Centres