P6 Mathematics Thu, 14/03/2019 9:32pm

STUCK ON HOMEWORK?
ASK FOR HELP FROM OUR KIASUPARENTS.COM COMMUNITY!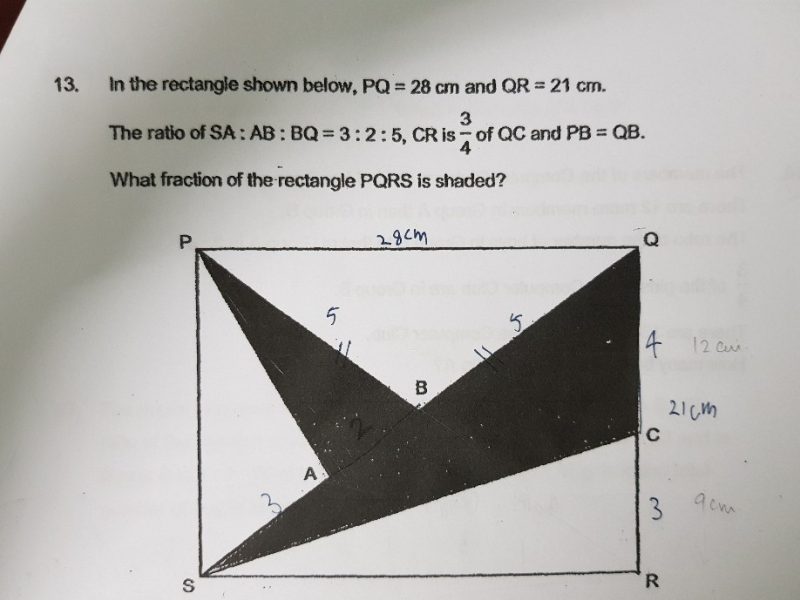 Hi Kaasu Parents, 
Please help to solve this question. 
Thank you,
DNLNMUM
Onetuition
you have labelled the ratio, so
Area of ΔQSC: Area of ΔSCR = 4:3 ( if you can get this part, you almost get the answer)
so Area of ΔQSC = 4/7 of ΔQSR = 2/7 of rectangle PQRS
second, Area of ΔPAB = 2/10 of  ΔPSQ = 1/10 of rectangle PQRS
so the total shaded area is 2/7+ 1/10 = 27/70 of rectangle PQRS
DNLNMum
Hi OneTuition,
Apologies for late reply. Thank you so much for your help.
Regards,
DNLNMUM
Find Tuition/Enrichment Centres