P6 Mathematics Mon, 25/03/2019 4:24pm

STUCK ON HOMEWORK?
ASK FOR HELP FROM OUR KIASUPARENTS.COM COMMUNITY!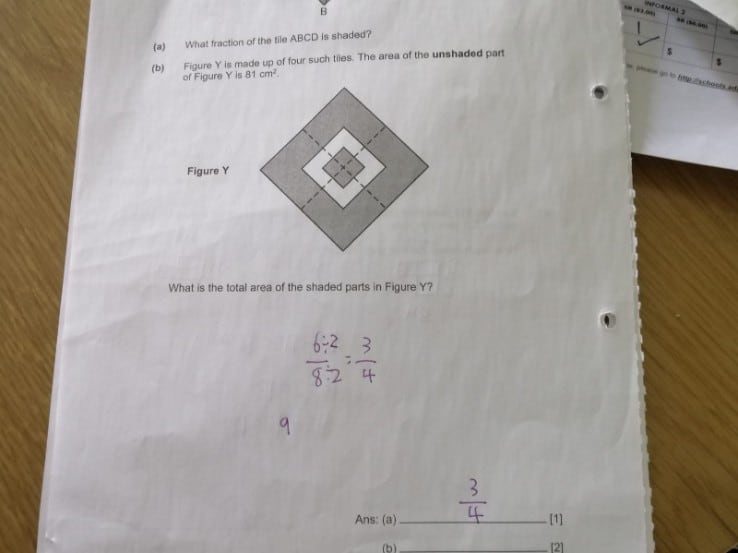 Dear Member 
Please help me with the above math problem .
Westsidetutor94
If you zoom in onto a quarter of the square, say, the top right corner, and by breaking it down into smaller squares, you'll find that 3/16 of the squares are shaded. Since the entire square consists of 4 such shapes, the ratio stays the same. 
Thus, we can see that 3/16 is not shaded, and thus 13/16 is shaded. 
Hence, 3/16 = 81cm^2
13/16 = 351cm^2
Find Tuition/Enrichment Centres