P5 Mathematics Sun, 07/04/2019 4:36pm

STUCK ON HOMEWORK?
ASK FOR HELP FROM OUR KIASUPARENTS.COM COMMUNITY!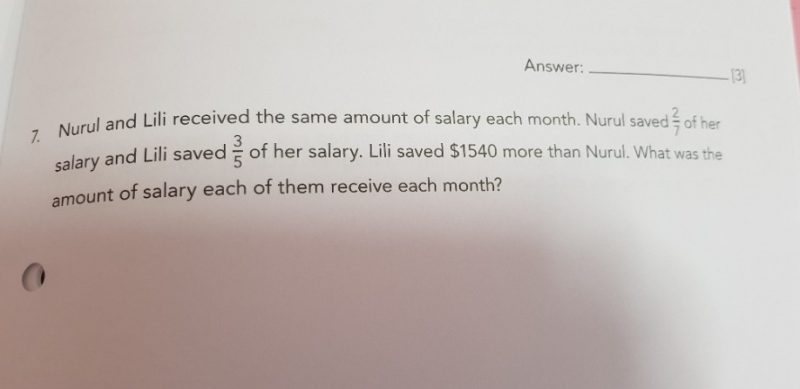 P5 section c paper 2. Please help. Thank you so much😊
The Learning Anchors
Both earned the same salary, meaning the bars in the model are the same length. Find the LCM for the denominators in order to compare the difference in value of the savings with the units.
LCM for 7 and 5 is 35.
2X 5=10 (Nurul saves 10 units)
3×7= 21 (Lili saves 21 units)
21 – 10 = 11 (difference in units)
1540÷11=140 (value of 1 unit)
140×35 =4900 (Value of 35 units)
And is $4900
Find Tuition/Enrichment Centres