P6 Mathematics Fri, 19/04/2019 3:32pm

STUCK ON HOMEWORK?
ASK FOR HELP FROM OUR KIASUPARENTS.COM COMMUNITY!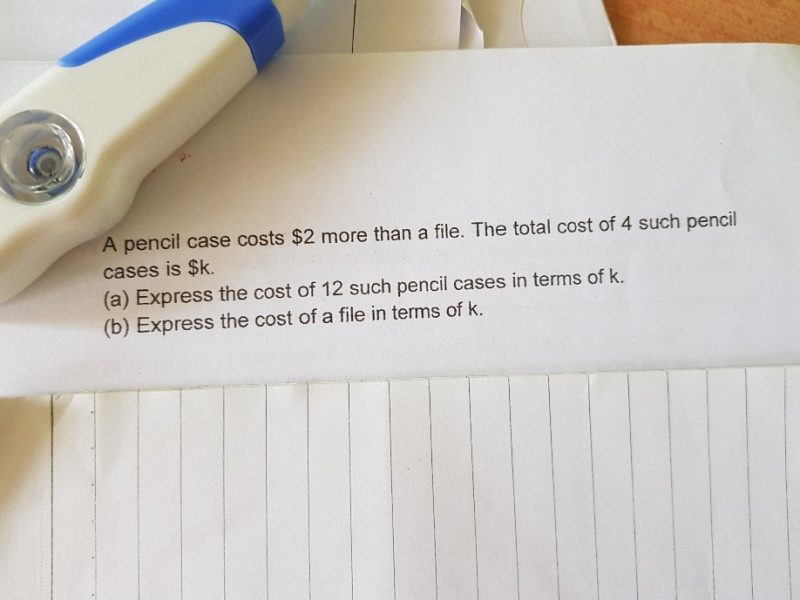 Hi, please help to solve this problem. Thanks. 
The Learning Anchors
K÷4=k/4 (amount one pencil case costs)
(K/4) times 12 = k times (12/4) = 3k (cost of 12 pencil cases) 
$[(K/4)-2 ] (cost of 1 file)
If child is unsure, try replacing k with a number to help explain the steps.
Owlinker
Find Tuition/Enrichment Centres