P6 Science Sun, 28/04/2019 3:51pm

STUCK ON HOMEWORK?
ASK FOR HELP FROM OUR KIASUPARENTS.COM COMMUNITY!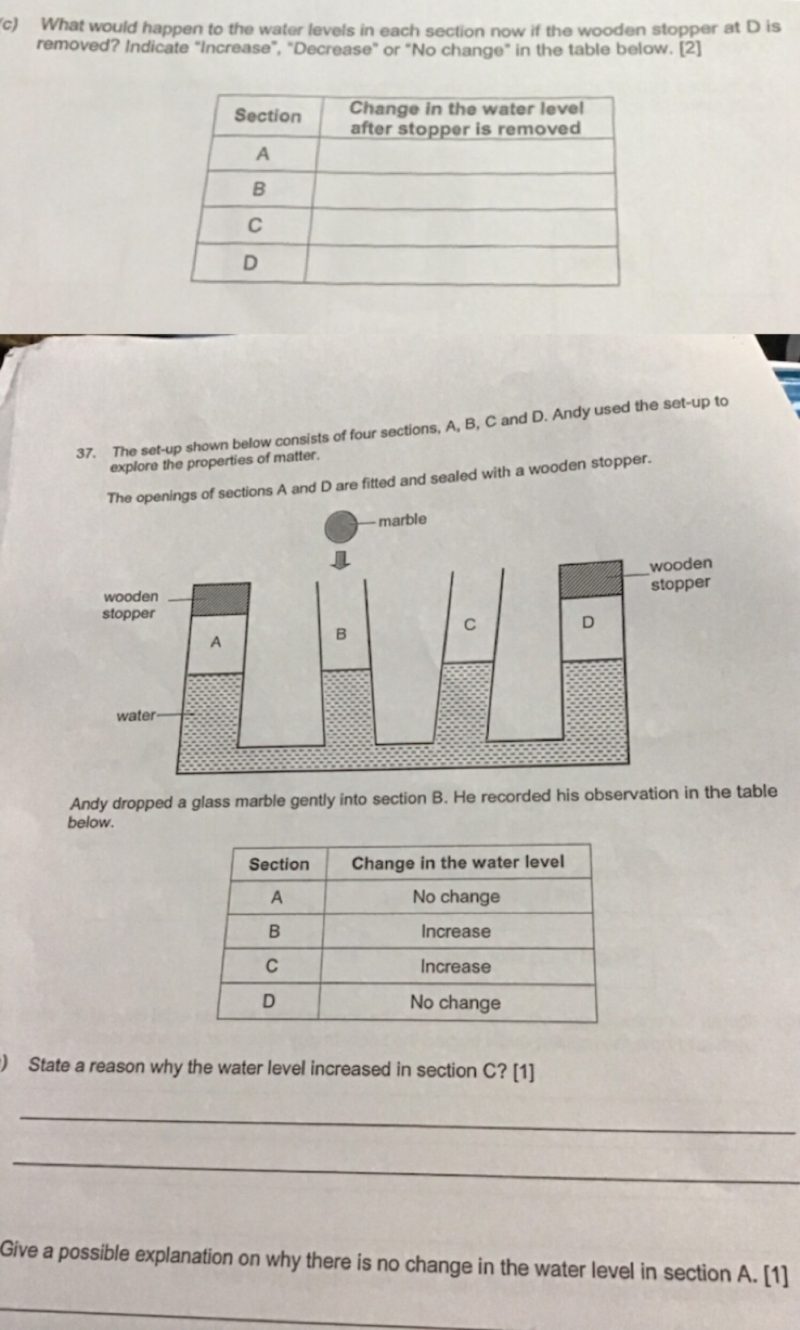 Science .
熊老师工作室
a) The marble displaced some of the water, hence the water in section C displaced the some of the air above it and the water level increased.
b) As the opening of section A was fitted and sealed with a wooden stopper, the air in section A could not escape. Hence, the water in section A could not displace the air above it, therefore there was no change in the water level in section A.
Find Tuition/Enrichment Centres