P6 Science Sun, 28/04/2019 6:08pm

STUCK ON HOMEWORK?
ASK FOR HELP FROM OUR KIASUPARENTS.COM COMMUNITY!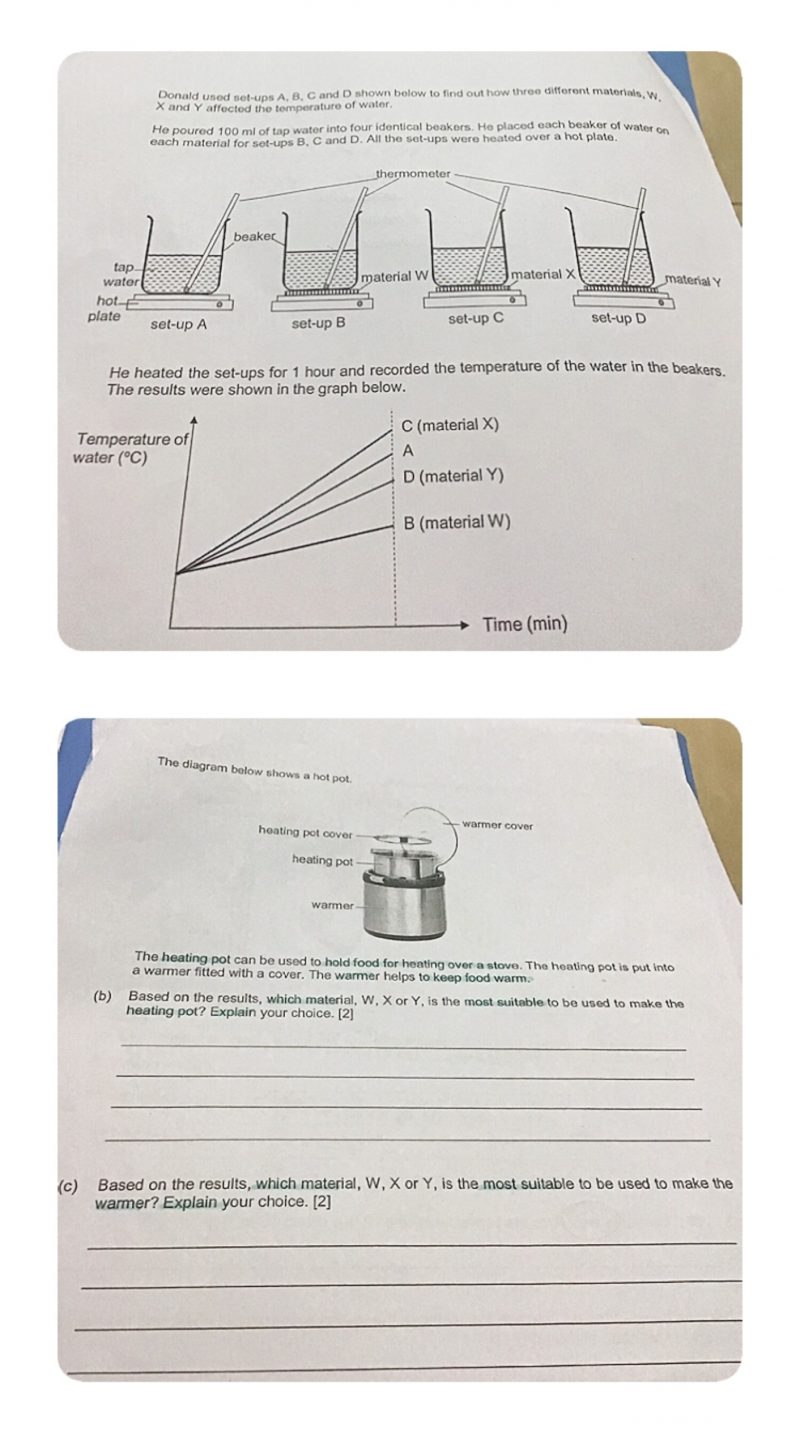 Please help me with (b) and (c)
Mazda12345
(b) Material X. It is the best conductor of heat among all the materials and conducts heat from the warmer to the food the best.
(c) Material W. It is the poorest conductor of heat among all materials and it conducts heat from the food away the slowest so it can keep the food warm for the longest time.
Find Tuition/Enrichment Centres