P6 Science Sun, 28/04/2019 6:53pm

STUCK ON HOMEWORK?
ASK FOR HELP FROM OUR KIASUPARENTS.COM COMMUNITY!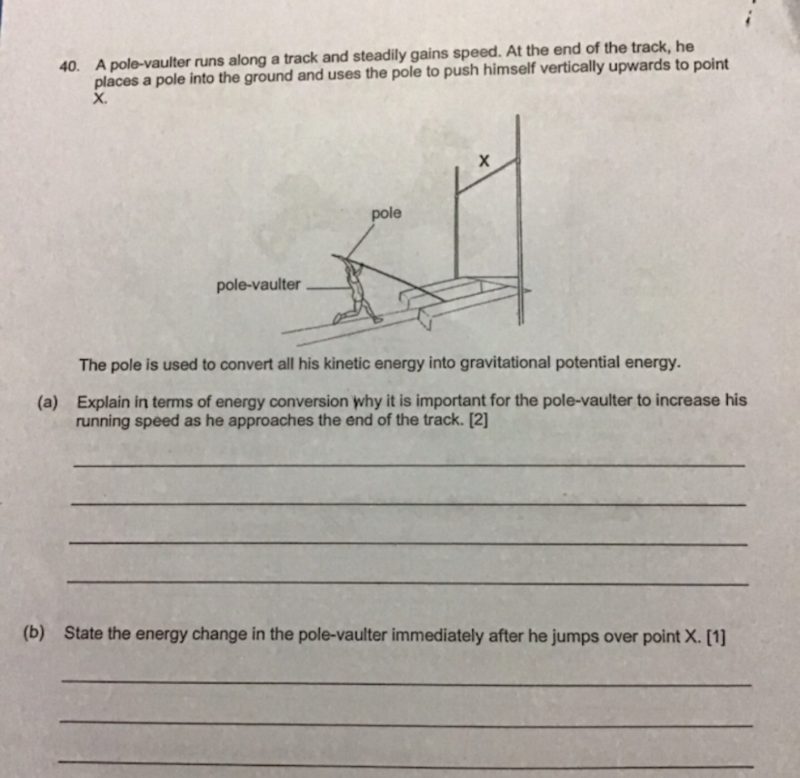 PLEASE Help me
Orckids
(a) When the pole vaulter runs fast, his kinetic energy will be more, causing the elastic energy of the pole to increase, thereby allowing him to make a high jump to reach over the horizontal pole and jump over it.
(b) At X, Gravitational potential of player is converted to kinetic energy.  
Find Tuition/Enrichment Centres