P6 Science Wed, 01/05/2019 12:19pm

STUCK ON HOMEWORK?
ASK FOR HELP FROM OUR KIASUPARENTS.COM COMMUNITY!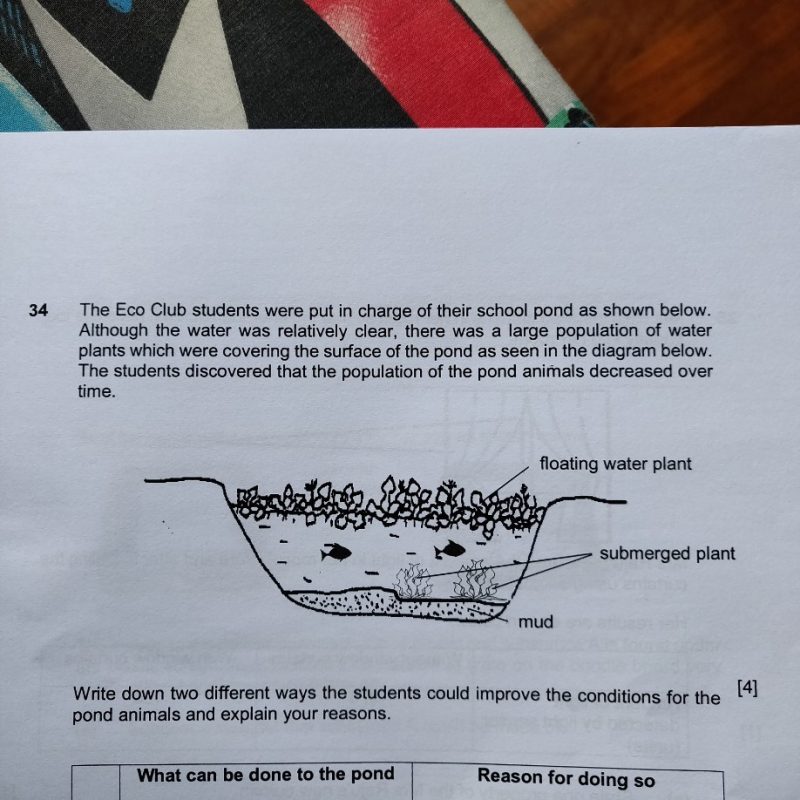 Orckids
Pond animals are dying since the dissolved oxygen in the water is less. 
Students can cleanup and reduce the population of the floating plants. This will clear the water surface and allows the submerged plants to obtain sunlight. With sunlight, the submerged plants can carry out photosynthesis and release oxygen, thereby creating a conducive environment for the animals. 
Students can plant some more submerged plants to increase the oxygen content of the water. 
Find Tuition/Enrichment Centres