P6 Science Sun, 05/05/2019 10:37pm

STUCK ON HOMEWORK?
ASK FOR HELP FROM OUR KIASUPARENTS.COM COMMUNITY!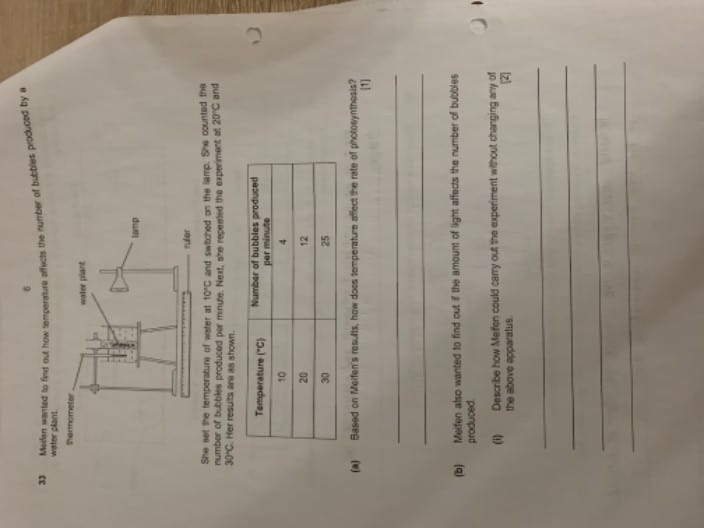 Source: Temasek Primary
Orckids
(a) Higher the temperature, more is the rate of photosynthesis
(b) Meifen can use the same setup to study the effect of light on the rate of photosynthesis, by changing the distance between the plant and the lamp. Then, for each position of the lamp, she must record the number of bubbles produced.  When carrying the experiment, she must maintain the same temperature throughout the test. 
Find Tuition/Enrichment Centres