P5 Mathematics Fri, 10/05/2019 5:08pm

STUCK ON HOMEWORK?
ASK FOR HELP FROM OUR KIASUPARENTS.COM COMMUNITY!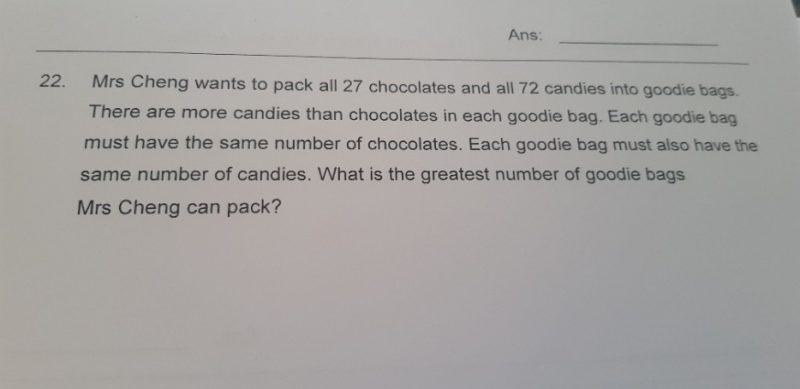 P5. SA1 practise paper 2. Thanks alot!
AfterClaz
Hmm, shouldn't the answer be 27 goodie bags?
1 choc and 2 candies in each bag?
Am I missing something?
Math Investigator
The key word in this question is "all". Therefore, no remainder is allowed. However, the question could have been clearer by specifying no remainder. 🙂
AfterClaz
My bad! I simply glossed over the "ALL"! Thanks for pointing that out!
Find Tuition/Enrichment Centres