P5 Science Mon, 20/05/2019 10:23pm

STUCK ON HOMEWORK?
ASK FOR HELP FROM OUR KIASUPARENTS.COM COMMUNITY!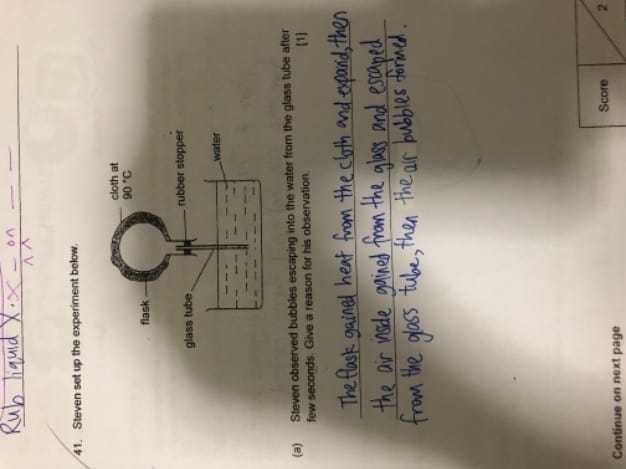 Hi all,
Pls help .. Thanks a lot!
Orckids
Air in the flask gains heat from the hot cloth and expands. The expanded air leaves the flask through the  glass  tube causing the air bubbles in water. 
Find Tuition/Enrichment Centres