P5 Science Mon, 20/05/2019 10:28pm

STUCK ON HOMEWORK?
ASK FOR HELP FROM OUR KIASUPARENTS.COM COMMUNITY!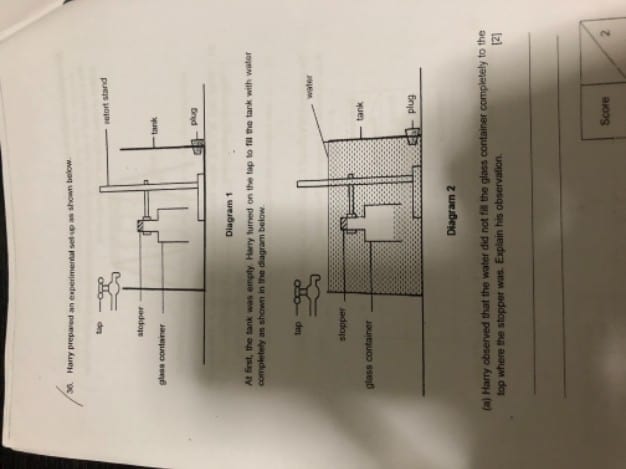 Hi all,
pls help . Thanks!!
Orckids
The air in the glass container, does not have a path to leave the glass container, hence the air in the container occupies some space and water cannot fill this space. So, the top part of the glass container is not filled with water. 
Find Tuition/Enrichment Centres