P6 Mathematics Tue, 21/05/2019 4:09pm

STUCK ON HOMEWORK?
ASK FOR HELP FROM OUR KIASUPARENTS.COM COMMUNITY!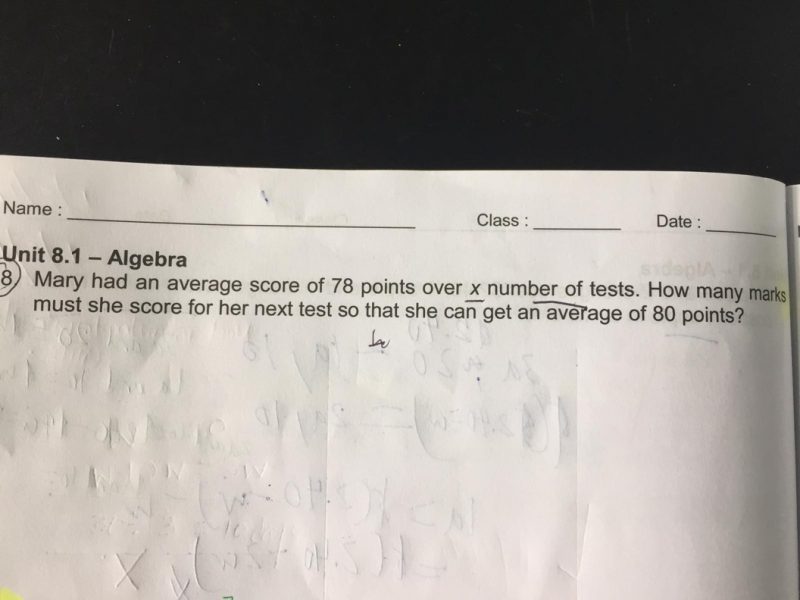 Dear All, 
Please help to solve this question . 
Thank you . 
BigDevil
Total score at first -> 78x
Total score after next test -> 80(x+1)
Score for next test -> 80(x+1) – 78x = 80x + 80 – 78x = 2x + 80
Orckids
Total marks for x number of tests = 78x
Her total marks for next test must be 80x to get an average of 80. 
Find Tuition/Enrichment Centres