P5 Mathematics Tue, 21/05/2019 9:31pm

STUCK ON HOMEWORK?
ASK FOR HELP FROM OUR KIASUPARENTS.COM COMMUNITY!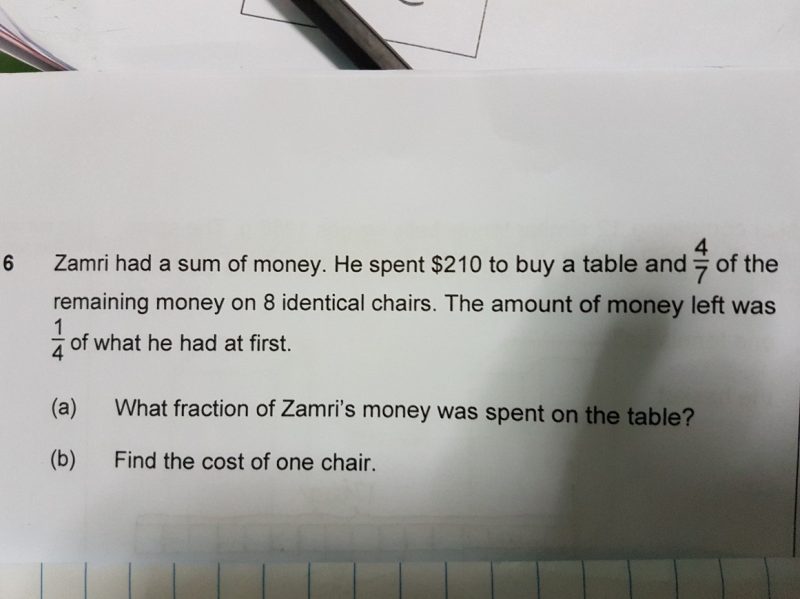 Hi, I need help on this question. Thanks!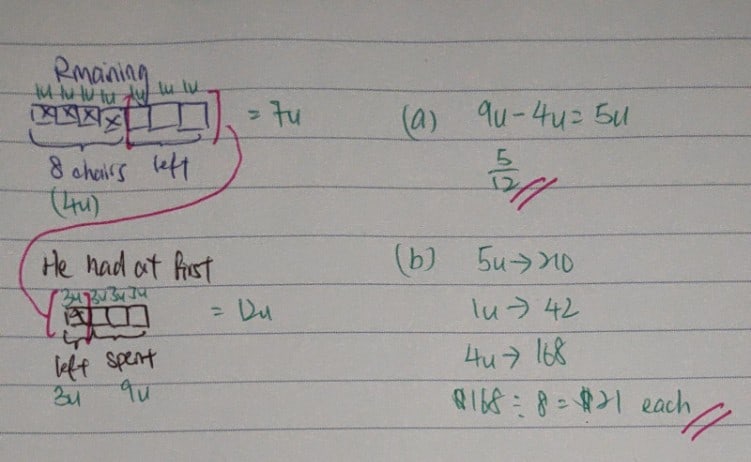 Orckids
4/ 7, indicates that, after buying a table, remainder is 7U and 4U of it is used to buy 8 chairs.
Total remaining = 3U. –> (1)
7U  = 4U (8 chairs) + 3U
Next statement informs that 1/4 of the money was left. So we know total money Zamri had was 4 times more than the remainder. From the first statement (1) remaining is 3U, so total money Zamri had = 12U. 
12U = Total money, 4U used for 8 chairs, 3U remaining and 5U = table.
(a) fraction of money spent on table = 5/12
(b) 5U = 210$. 1U = 42$
8 chairs = 4U 
                = 4 x 42 = 168$
Cost of one chair = 168/8 = 21$
Find Tuition/Enrichment Centres