P6 Science Tue, 11/06/2019 6:42pm

STUCK ON HOMEWORK?
ASK FOR HELP FROM OUR KIASUPARENTS.COM COMMUNITY!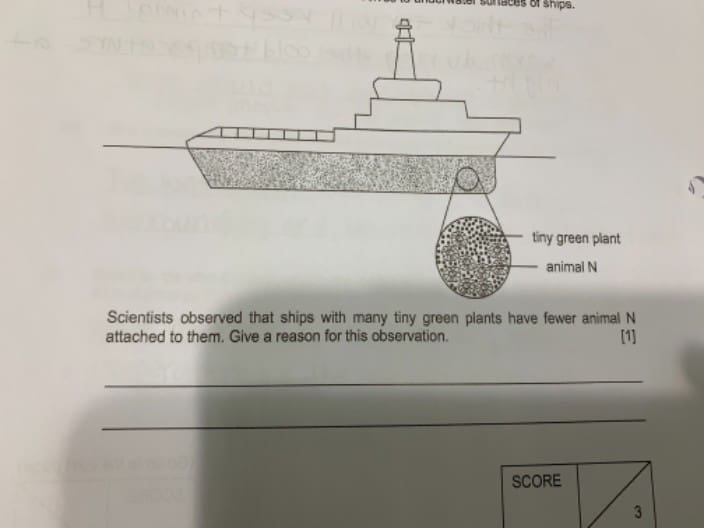 TKPS
There are 2 possibilities(In my opinion):
1. The tiny green plants feed on Animal N, that is why lesser Animal N is found. 
 2. There is no space for Animal N to grow or reproduce. (Most unlikely (In my opinion)) 
Mazda12345
I am not sure but maybe the tiny green  plants( algae or other plants ) took up most of the space of the ship, therefore animal N has no space to extend itself to find food, so there was lesser green plants.
However, I think the tiny plants grow because of the ship being stationary for a Long time.
i hope I'm correct!
Find Tuition/Enrichment Centres