PSLE Science Tue, 02/07/2019 6:08pm

STUCK ON HOMEWORK?
ASK FOR HELP FROM OUR KIASUPARENTS.COM COMMUNITY!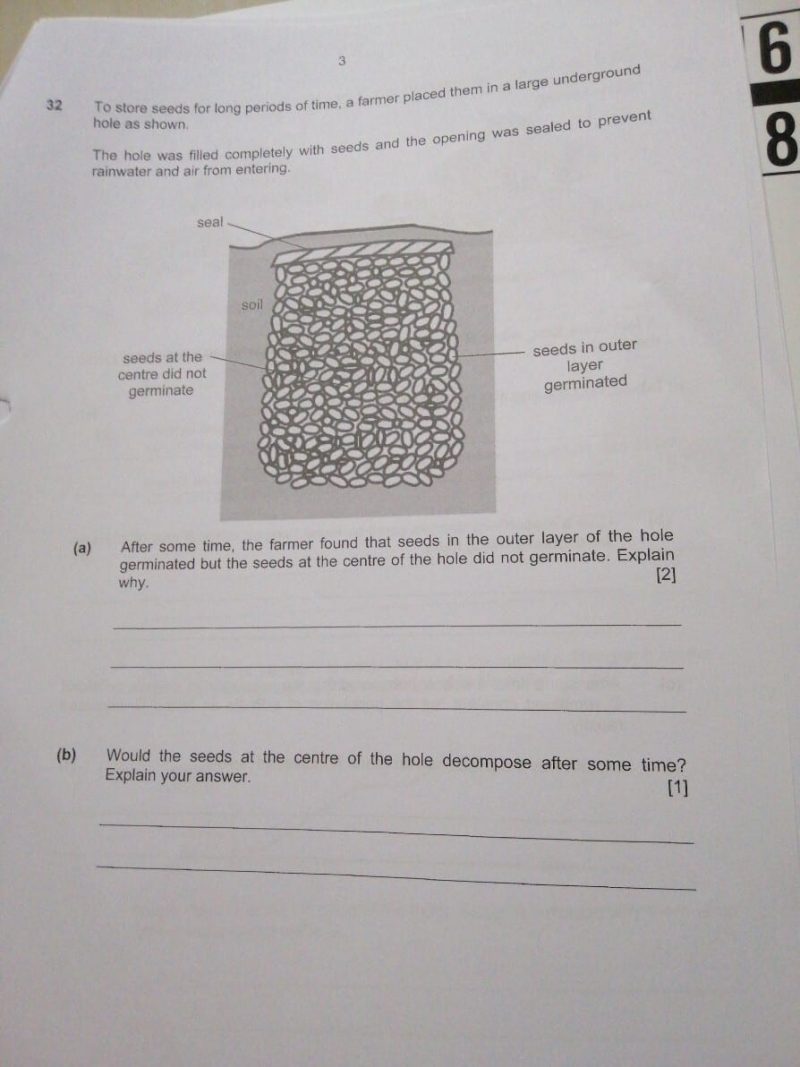 I need help for a and b
Source: Endeavour Primary
Dofkehang
a) the seeds in the outer layer took water and oxygen from soil, so they germinated, however,  the seeds at the center of the hole didnt get that chance to take water, so they didnt germinate.
b) the seeds in the inner layer would not decompose. because the seeds wouldnt have the chance to contact water, and the shells would keep intact to protect the inner body
Find Tuition/Enrichment Centres