PSLE Science Sat, 06/07/2019 5:01pm

STUCK ON HOMEWORK?
ASK FOR HELP FROM OUR KIASUPARENTS.COM COMMUNITY!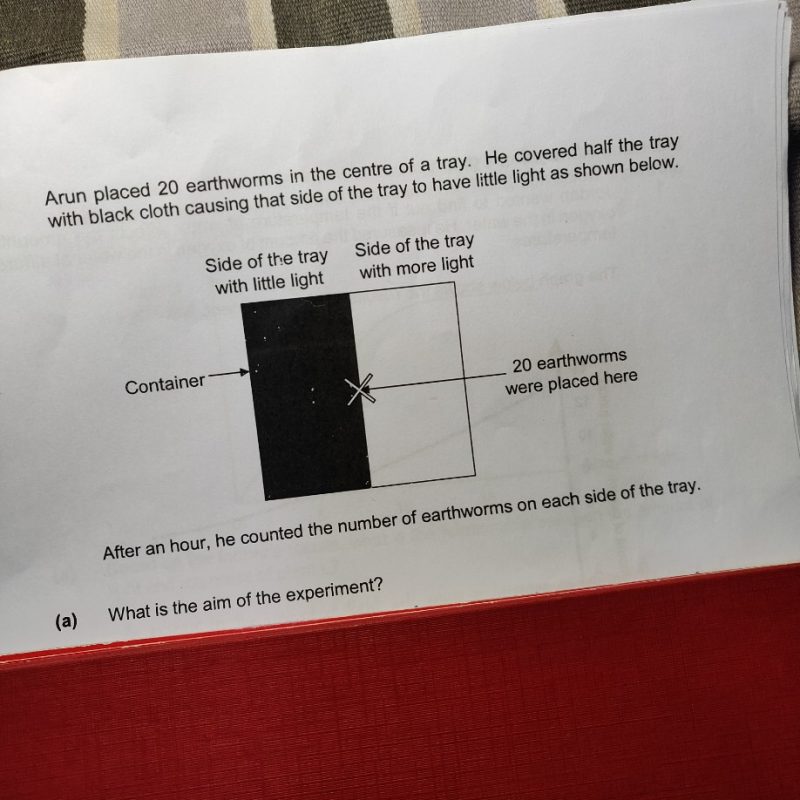 Orckids
The aim of the experiment is to study the preference of the earthworms with regards to ambient light. It will help to understand , if earthworms prefer to live in a dark or open habitat. 
Find Tuition/Enrichment Centres