P6 Mathematics Sun, 07/07/2019 10:49am

STUCK ON HOMEWORK?
ASK FOR HELP FROM OUR KIASUPARENTS.COM COMMUNITY!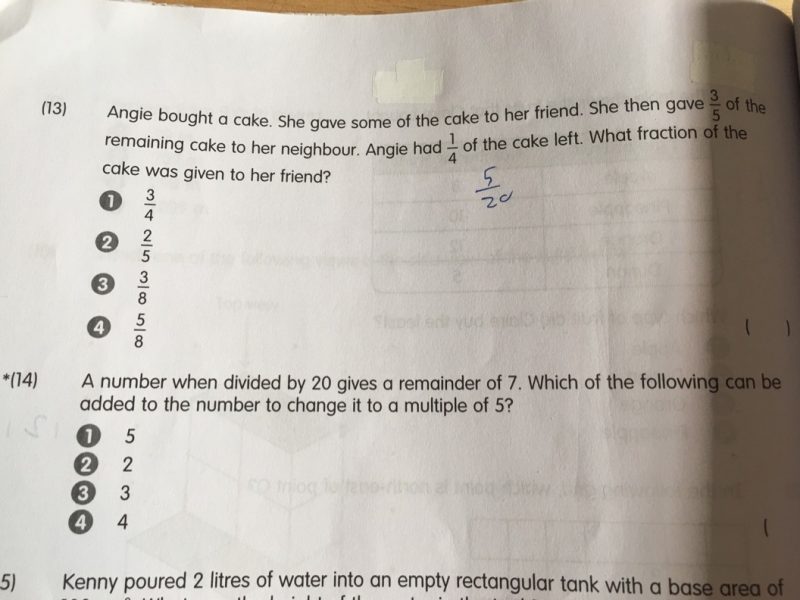 Help needed for questions 13 & 14.
TIA
Dofkehang
13) as she had 1/4 of the cake left, so she gave 1-1/4=3/4 of the cake to her friends
14)  7 divides 5 you get a remainder of 2,  obviously, it is 3.
THW
Friend, not friend and neighbour for Q13.
The answer is (3) 3/8.
Dofkehang
oh yeah. you are correct. I thought they were all just her friends, didnt notice "neighbour".
Find Tuition/Enrichment Centres