P6 Mathematics Mon, 08/07/2019 5:30pm

STUCK ON HOMEWORK?
ASK FOR HELP FROM OUR KIASUPARENTS.COM COMMUNITY!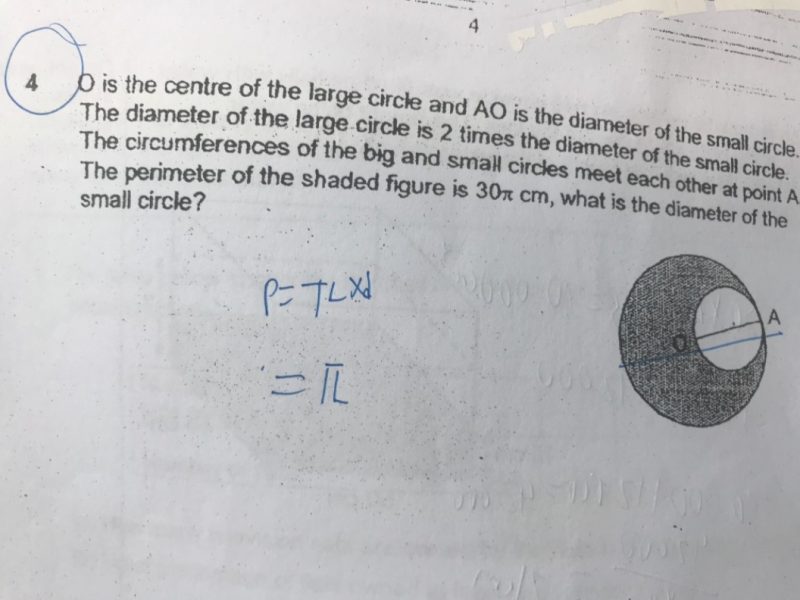 Hi, 
Can anyone help me to solve this question? 
Thanks 
BigDevil
If d is the diameter of the small circle, then diameter of big circle is 2d.
Perimeter of shaded figure = circumference of big circle + circumference of small circle
Circumference of big circle -> π(2d) = 2πd
Circumference of small circle -> πd
2πd + πd = 30π
3πd = 30π
d = 30π ÷ 3π = 10 cm
THW
Ans: 10 cm
Let the diameter AO be d, and the diameter of the bigger circle be 2d.
Then, π(2d) + π(d) = 30π
3dπ = 30π
3d = 30
d = 10
Find Tuition/Enrichment Centres