PSLE Science Wed, 24/07/2019 2:46pm

STUCK ON HOMEWORK?
ASK FOR HELP FROM OUR KIASUPARENTS.COM COMMUNITY!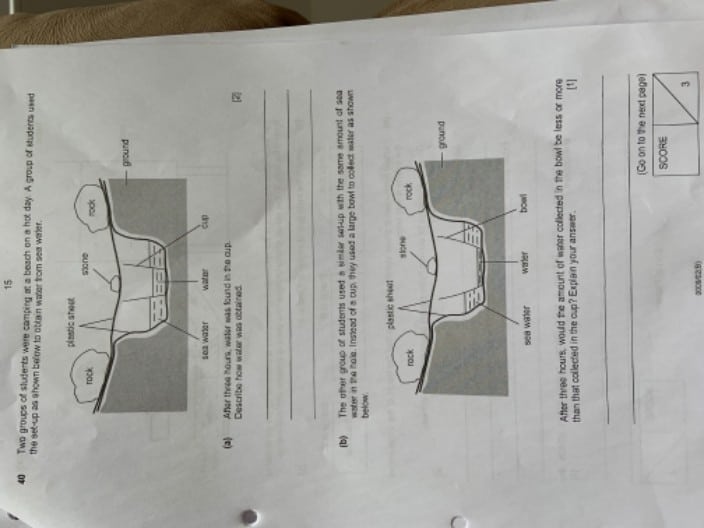 how to do?
Source: psle specimen paper
sgmike
Q1: water evaporation and condensation
Q2: bowl have more water due to larger surface area
choohk118
(A) water is collected due to evaporation of water followed by condensation of water on the underside of the plastic sheet and hence dropping down into the cup.   (B) With a bigger bowl, the surface area of exposure of the sea water is much reduced and hence less water evaporates and collected.
Find Tuition/Enrichment Centres