PSLE Science Wed, 24/07/2019 2:58pm

STUCK ON HOMEWORK?
ASK FOR HELP FROM OUR KIASUPARENTS.COM COMMUNITY!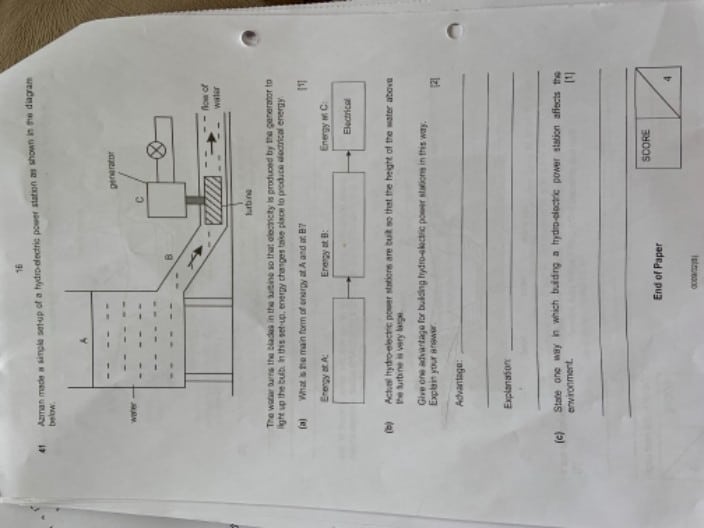 how to do?
Source: pslesciencebooklet
Orckids
a) Energy at A – Gravitation potential energy
Energy at B – Kinetic energy
b) Advantage: To utilize the energy of water flowing from a higher point. 
Explanation: When water is stored high above the turbine, the stored water will have high gravitational potential energy. So, when the water is released and flowing downstream to the turbine, it will have a high kinetic energy and will be able to rotate the turbine. When the turbine spins faster, since it is connected to a generator, more electrical power will be generated.  
c) Hydroelectric power stations are built on a large area. Typically a dam is to be constructed to store the water and it requires more land area to be cleared. So, it is damaging the environment by destroying the ecology. 
Find Tuition/Enrichment Centres