P6 Science Fri, 26/07/2019 8:14am

STUCK ON HOMEWORK?
ASK FOR HELP FROM OUR KIASUPARENTS.COM COMMUNITY!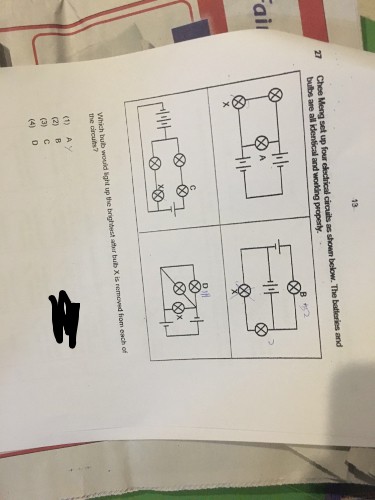 May i know what is the answer for this ? can help to explain ?
Source: 2018
choohk118
Answer should be D. A is out ad the batteries are nullified. Light bulb B is only powered by a  battery, light bulb C also powered by a battery. Only light bulb D is powered by two batteries. 
Orckids
Link is not working.. Please correct the link or post the sum here
Smurf Chan
Find Tuition/Enrichment Centres