P6 Mathematics Sat, 24/08/2019 2:08pm

STUCK ON HOMEWORK?
ASK FOR HELP FROM OUR KIASUPARENTS.COM COMMUNITY!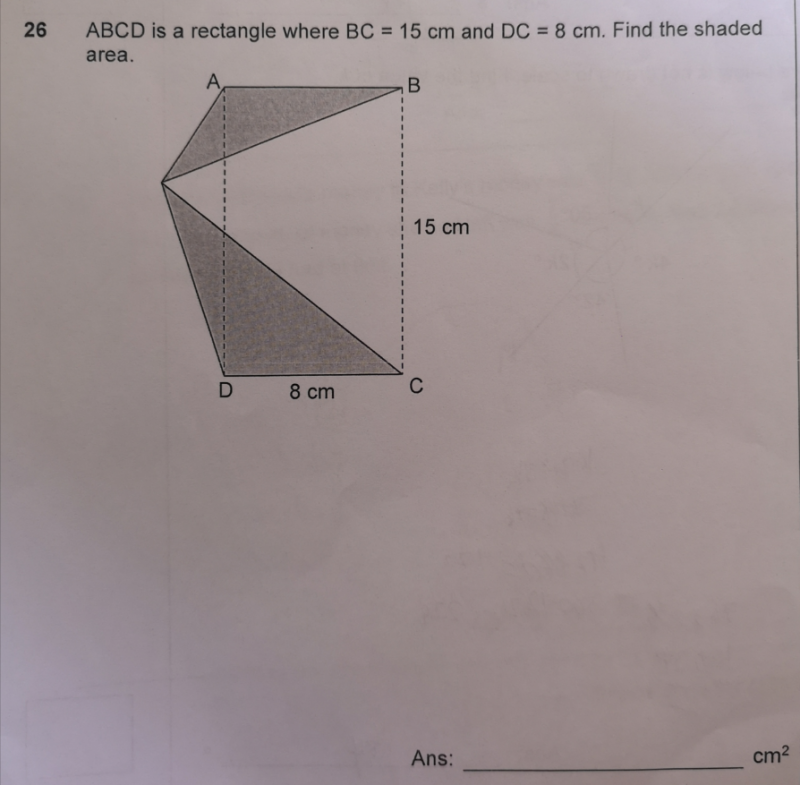 Can anyone help.. 
THW
The shaded area is simply half the area of the rectangle.
The height of the 2 triangles when added is equal to BC = 15 cm.
So the shade area is 0.5 x 8 x 15.
Find Tuition/Enrichment Centres