GCE O-Level Physics Sun, 25/08/2019 10:22am

STUCK ON HOMEWORK?
ASK FOR HELP FROM OUR KIASUPARENTS.COM COMMUNITY!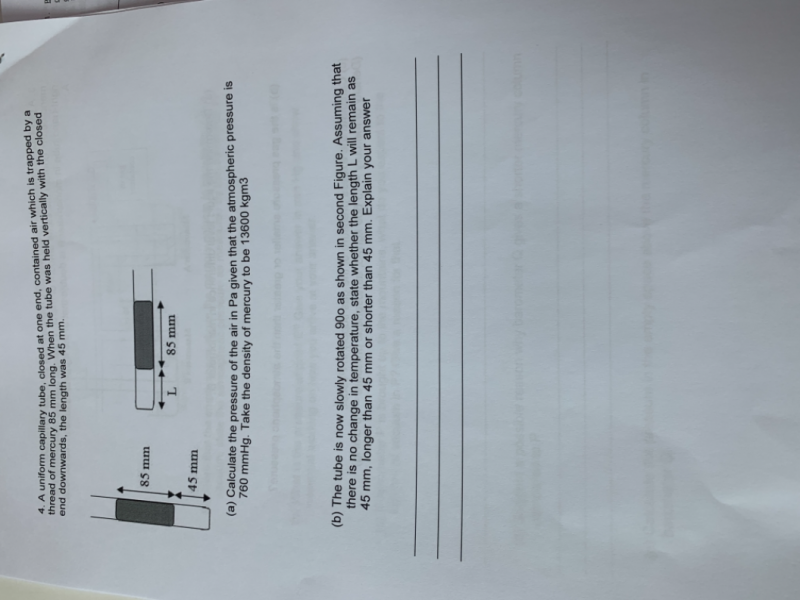 I need help with part b. Thanks
choohk118
Answer is L will be greater than 45mm. As the pressure of the air column is greater than the atmospheric pressure on the right, the air column will expand till the air pressure reduces to be equal to the atmospheric pressure so as to achieve equilibrium( state of rest ).
Hopefully, my explanation can help u. Mrs Setho, full time Physics tutor, former teacher of DHS and VS only.😊
Find Tuition/Enrichment Centres