PSLE Mathematics Wed, 28/08/2019 6:21pm

STUCK ON HOMEWORK?
ASK FOR HELP FROM OUR KIASUPARENTS.COM COMMUNITY!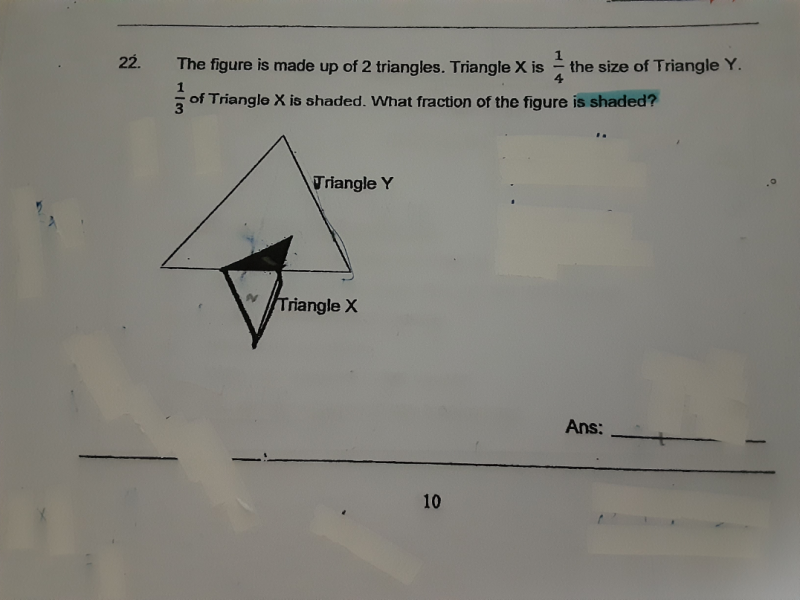 Dear parents 
Pls help me on this question thank you
Adwin
Since the shaded portion of triangle X is 1/3 that of the whole triangle X, this means we can take triangle X as 3 units.
We also know that triangle X is 1/4 that of triangle Y. Therefore, triangle Y will be (3 × 4 = 12) units.
The whole figure is then 12 + 3 – 1 = 14 units. We minus 1 unit because the shaded portion is an overlap between the two triangles and should not be counted twice.
So ratio of shaded portion  to whole figure is 1 : 14 or 1/14 as a fraction.
ct22
Thank you very much Adwin
Find Tuition/Enrichment Centres