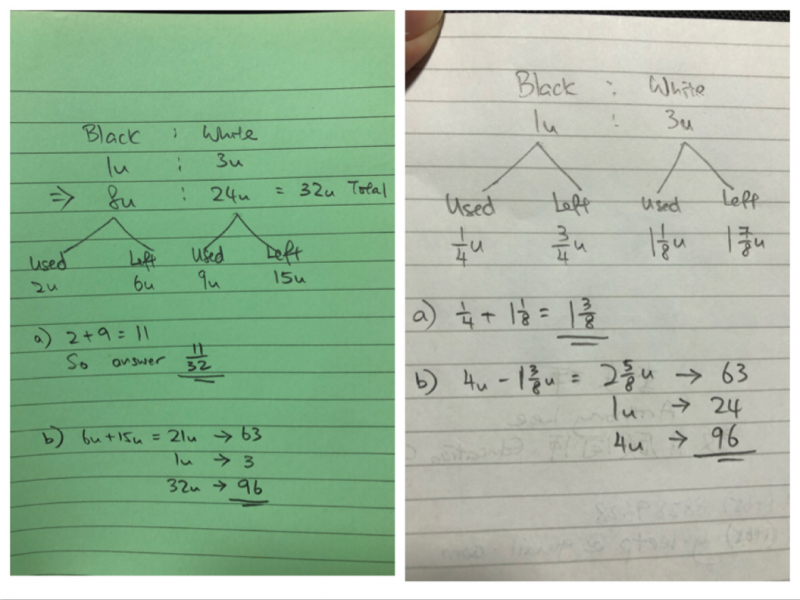 The following is one of the PSLE Math question this year 2019. I have 2 different answers for question (a). I was told the answer for fractions cannot be more than 1 whole. Could anyone advise if both answers are acceptable or only the fraction 11/32 is accepted? Thank you very much in advance.
The number of black beads was 1/3 of the white beads at first. After Amy used 1/4 of the black beads and 3/8 of the white beads,there were 63 beads left.
a)What is the fraction of the number of beads used?
b)How many beads were there at first?