P5 Mathematics Sun, 29/09/2019 10:51am

STUCK ON HOMEWORK?
ASK FOR HELP FROM OUR KIASUPARENTS.COM COMMUNITY!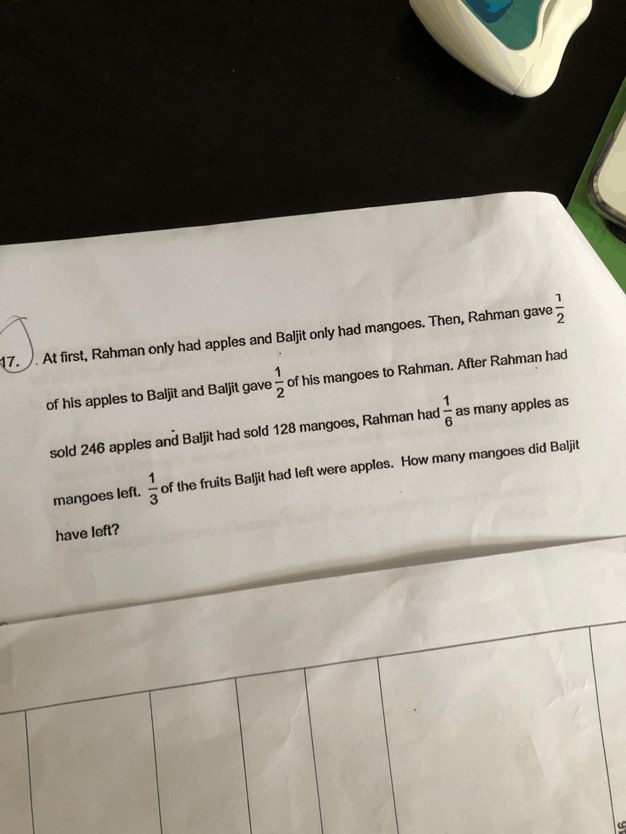 May I know if anyone able to help with the above P5 question?  Appreciate in advance.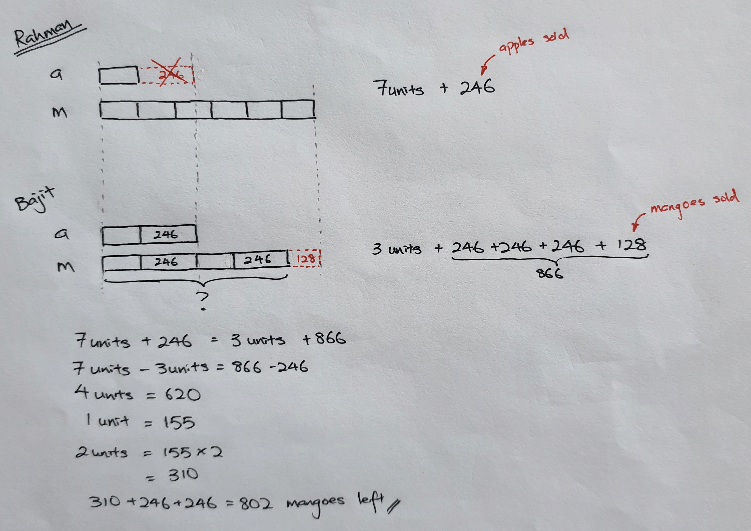 Adwin
The first two sentences of the question basically tell you that Rahman and Bajit will have the same number of apples and the same number of mangoes since each of them gave half of their respective fruits away.
Once we know that, we can draw the model as per picture attached to solve.
Find Tuition/Enrichment Centres