P5 Mathematics Sat, 12/10/2019 8:22pm

STUCK ON HOMEWORK?
ASK FOR HELP FROM OUR KIASUPARENTS.COM COMMUNITY!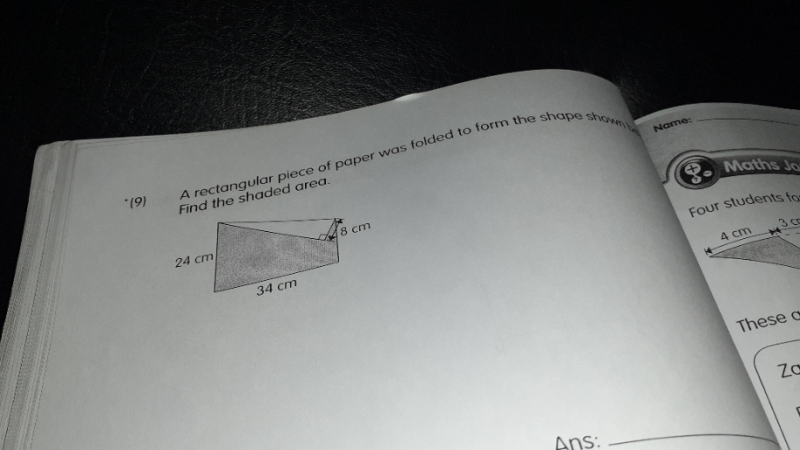 find the shaded area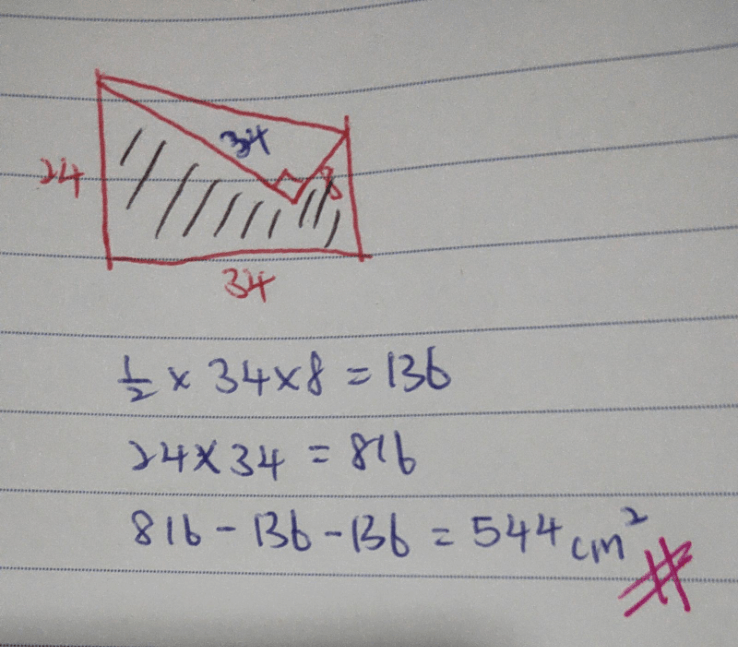 Owlinker
SAHMom
Easier if can draw out in picture while explaining:
Area of one white triangle is 1/2 x 34 x 8. (34cm is also the side of the rectangle. 
If you unfold the paper, that white triangle goes back into the missing corner to form back the original rectangle. 
So area of two white triangles is 2 x  1/2 x 34 x 8 = 34 x 8
Shaded area = 34 x 24 – 34 x 8 = 34 x 16 = 544 sq cm
Find Tuition/Enrichment Centres