P3 Mathematics Thu, 17/10/2019 10:49am

STUCK ON HOMEWORK?
ASK FOR HELP FROM OUR KIASUPARENTS.COM COMMUNITY!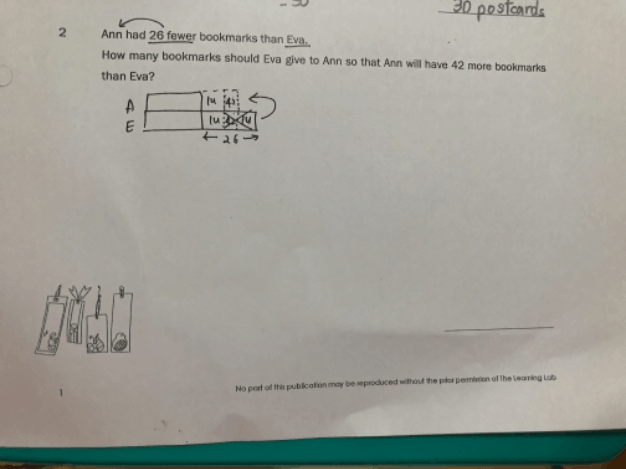 Please help. Thanks!
SAHMom
Eva can give 26/2 = 13 books to Ann to "equalise" the number of books she has with Ann. 
Next Eve  gives 42/2=21 books to Ann. Now Ann has 42 more books than Eve. 
Eve will give 13+21=34 books to Ann.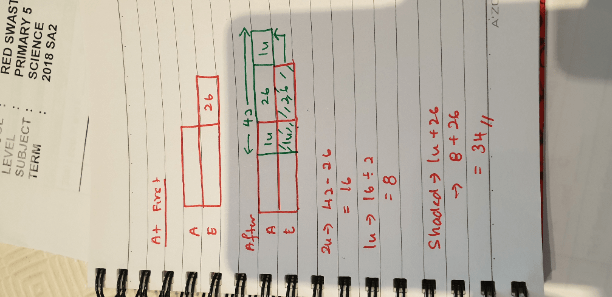 Find Tuition/Enrichment Centres