P5 Science Sun, 22/12/2019 10:54pm

STUCK ON HOMEWORK?
ASK FOR HELP FROM OUR KIASUPARENTS.COM COMMUNITY!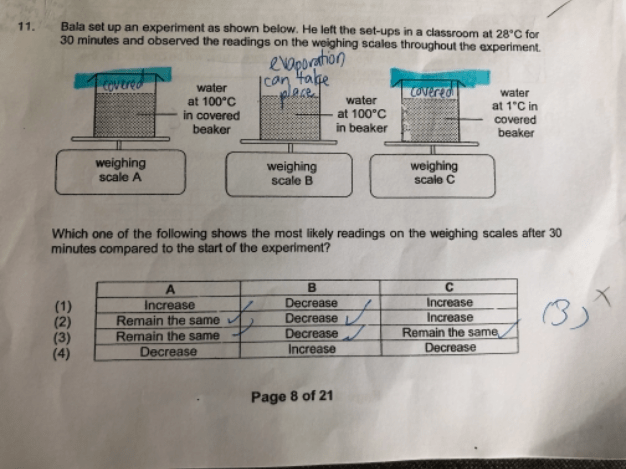 Hi, May I know how to explain that the answer is option 2? Thanks!
Adwin
Based on your answer, it seems you do not understand why the reading on the weighing scale will increase for weighing scale C. The clue lies in the second sentence: "28°C for 30 minutes".
We know that the surrounding temperature is 28°C and the water in Beaker C is 1°C. Since the temperature of Beaker C is lower than the surrounding temperature, the surrounding water vapour will lose heat to the beaker and condense as water droplets on the beaker. These extra droplets will cause the weight of beaker C to increase and therefore, the reading on weighing scale C will increase.
Find Tuition/Enrichment Centres