P5 Science Fri, 27/12/2019 9:26pm

STUCK ON HOMEWORK?
ASK FOR HELP FROM OUR KIASUPARENTS.COM COMMUNITY!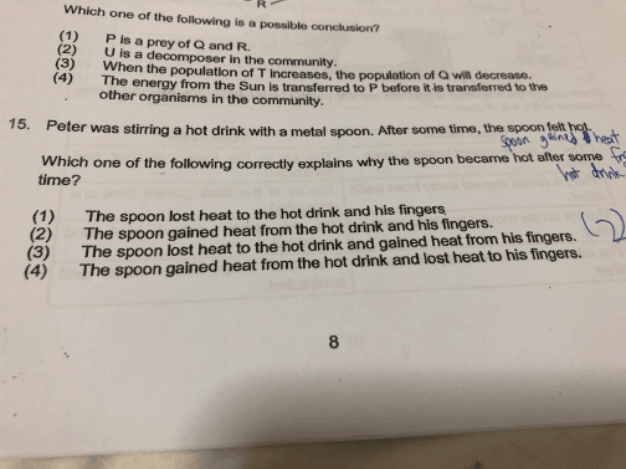 Hi, how do I explain for answer – option 4?
Thanks!
Adwin
Heat travels from a region of hotter temperature to a region of colder temperature
Since the drink is hotter than the spoon, heat will travel from the hot drink to the spoon. This means that the spoon gains heat from the hot drink while the drink loses heat to the spoon.
As the spoon gets heated up, its temperature will be higher than that of Peter's fingers, and heat will then travel from the heated spoon to Peter's fingers. This means that the spoon loses heat to Peter's fingers while Peter's fingers gains heat from the heated spoon.
Find Tuition/Enrichment Centres