P6 Science Thu, 02/01/2020 4:12pm

STUCK ON HOMEWORK?
ASK FOR HELP FROM OUR KIASUPARENTS.COM COMMUNITY!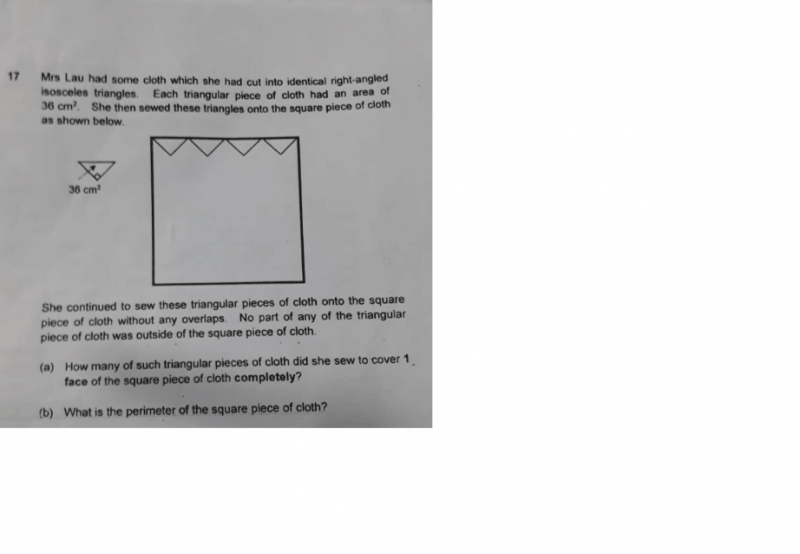 Can you please help with this question?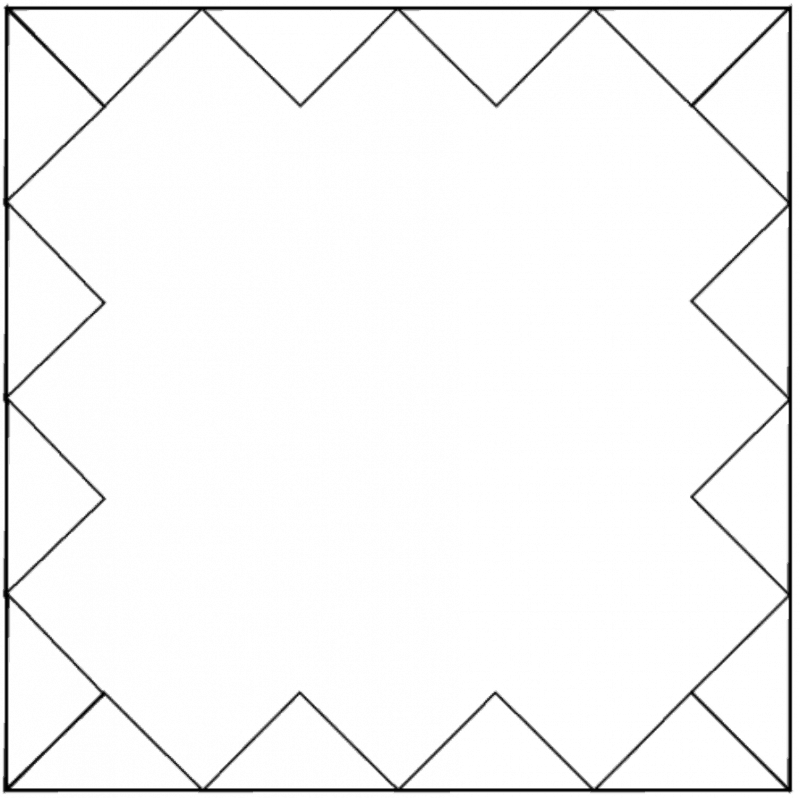 Adwin
a) The important thing to note is that right-angled triangles can be tessellated perfectly onto the square cloth. Are sides are equal and the angles at the sides are both 45°.
It requires some visualization but after sewing 4 triangles onto all four sides, the middle space will be made up of 24 squares. Each square can contain 2 triangles so a total of 48 triangles. I have attached a picture for reference.
So the total number of triangles will be 48 in the middle and the 16 at the corners:
48 + 16 = 64 triangles
b) Total area of all triangles = 64 x 36 cm2
= 2304 cm2
Total area of all triangles = Area of square cloth
Area of square cloth = 2304 cm2
2304 cm2 = 48 cm x 48 cm
Perimeter of square cloth = 48 cm x 4
= 192 cm
Find Tuition/Enrichment Centres