P6 Mathematics Fri, 10/01/2020 11:08pm

STUCK ON HOMEWORK?
ASK FOR HELP FROM OUR KIASUPARENTS.COM COMMUNITY!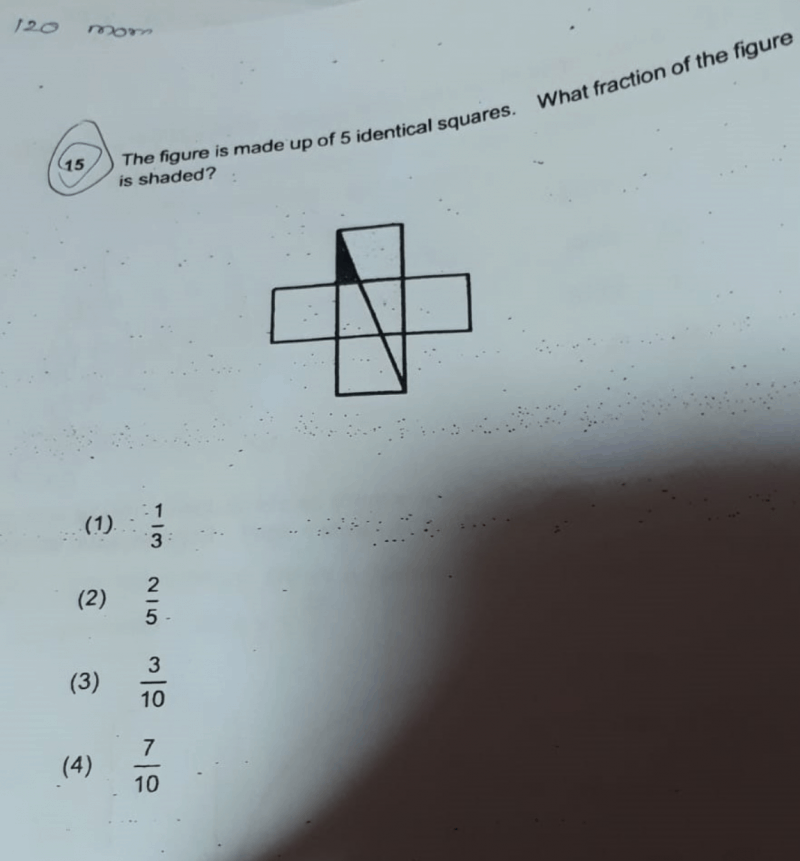 Can you explain this problem
Adwin
There should be a problem with the question. None of the options make sense. The shaded area is too small to be any of the options.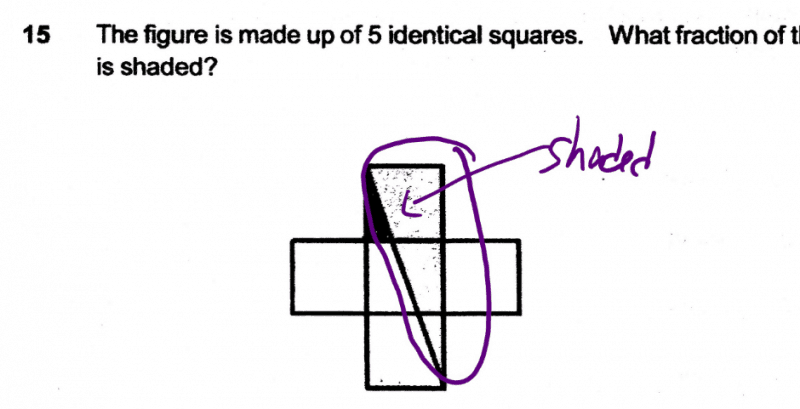 This looks like Q15 from Nanyang 2018 SA1 paper 1. 
Find Tuition/Enrichment Centres