P6 Science Sat, 18/01/2020 9:37pm

STUCK ON HOMEWORK?
ASK FOR HELP FROM OUR KIASUPARENTS.COM COMMUNITY!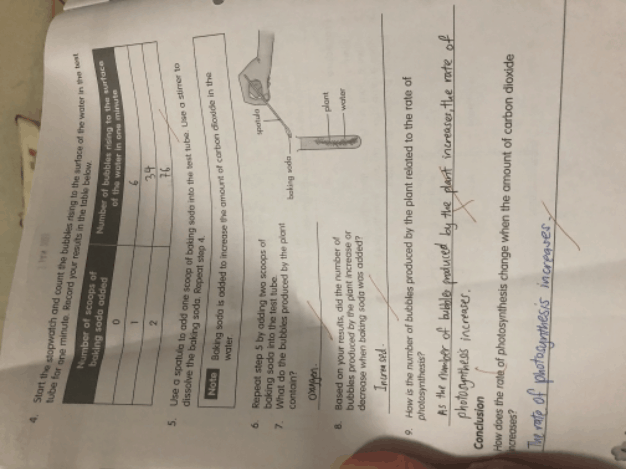 Hi, may I know what's the correct answer for qn 9? Thanks
Adwin
The phrasing of the answer is wrong since it suggests that the "bubbles produced by the plant" causes photosynthesis when it should be the other way round.
My suggested answer would be:
As the rate of photosynthesis increases, more oxygen is given out by the plant and hence, more bubbles will be produced.
Find Tuition/Enrichment Centres