P6 Science Sat, 18/01/2020 9:40pm

STUCK ON HOMEWORK?
ASK FOR HELP FROM OUR KIASUPARENTS.COM COMMUNITY!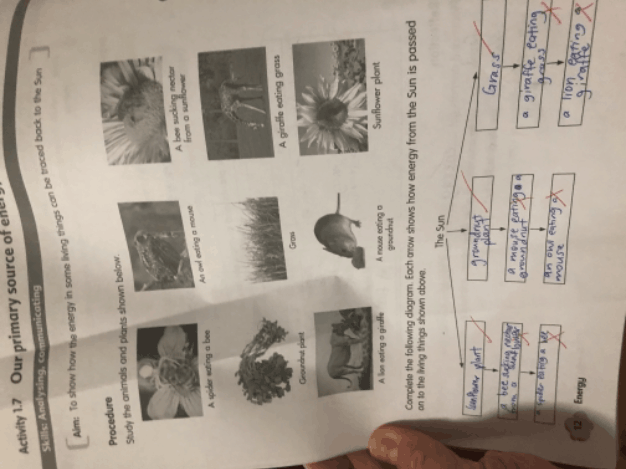 Hi, 
May I know what are the answers for the wrong answers?
Adwin
Based on the question, the student is supposed to only write the living thing which the energy has been transferred onto rather than write what the living thing is eating.
Although it seems the teacher is being overly strict as it does seem clear to me that the student understands the concept of energy transfer.
Find Tuition/Enrichment Centres