P6 Mathematics Sun, 19/01/2020 8:26pm

STUCK ON HOMEWORK?
ASK FOR HELP FROM OUR KIASUPARENTS.COM COMMUNITY!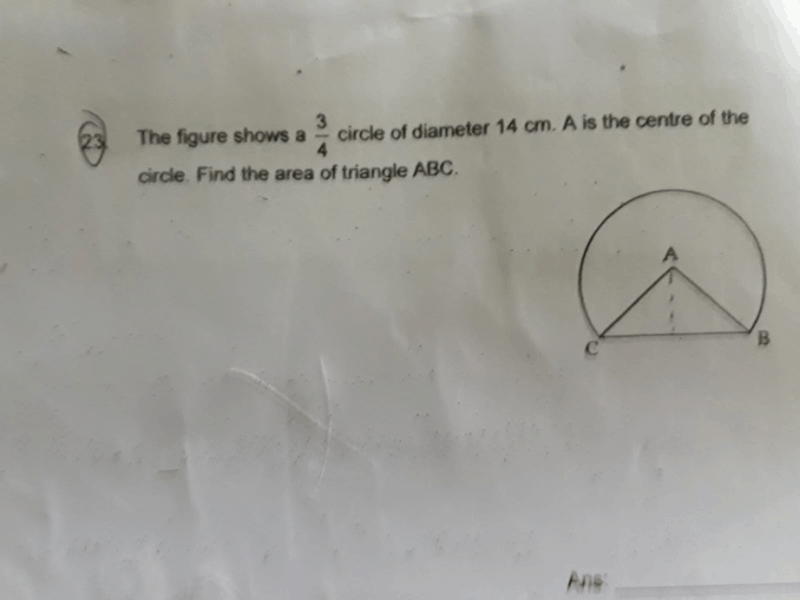 Can you please explain this question ?
Adwin
Since the figure is 3/4 of a circle, the remaining portion, the triangle must be a right-angled triangle since it is exactly 1/4 of a circle.
(360° ÷ 4 = 90°)
This also means that AC and AB are both the radius of the circle, as well as the base and height of the triangle.
Radius = Diameter ÷ 2
Radius = 14 ÷ 2
= 7 cm
Area of triangle ABC is therefore:
1/2 × 7 cm × 7 cm = 24.5 cm2
ChiefKiasu
Great answer! I wish all PSLE questions will be as straight forward as this 🙂
Find Tuition/Enrichment Centres