P6 Mathematics Sun, 19/01/2020 8:36pm

STUCK ON HOMEWORK?
ASK FOR HELP FROM OUR KIASUPARENTS.COM COMMUNITY!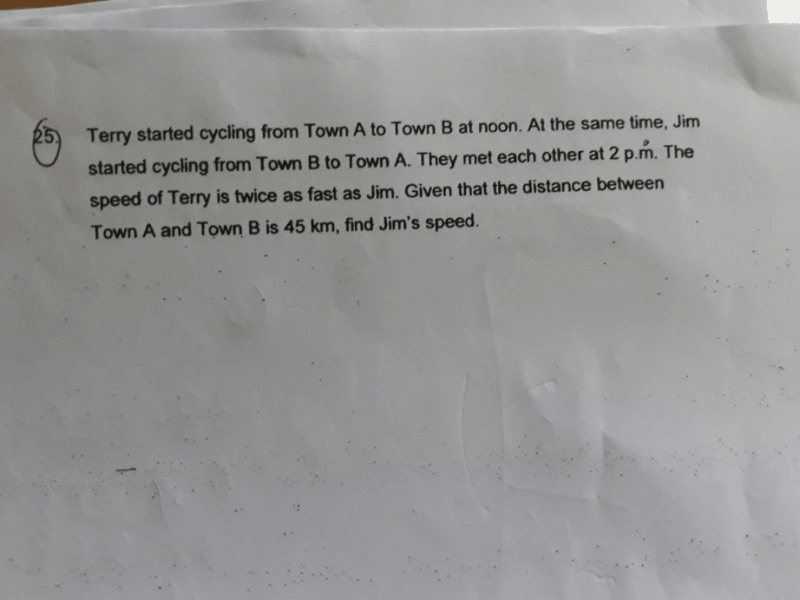 Can you please help with this problem ?
Adwin
Given that the speed of Terry is twice that of Jim, and that they started at the same time, this means that Terry would have travelled 2 units of distance while Jim would have travelled only 1 unit of distance when they met 2 hours later (12 pm – 2 pm)
Since the total distance between A and B is 45 km, this means that Terry travelled 30 km while Jim only travelled 15 km.
Jim's speed → 15 km ÷ 2 hrs
= 7.5 km/h
Find Tuition/Enrichment Centres