S2 Biology Tue, 28/01/2020 3:29pm

STUCK ON HOMEWORK?
ASK FOR HELP FROM OUR KIASUPARENTS.COM COMMUNITY!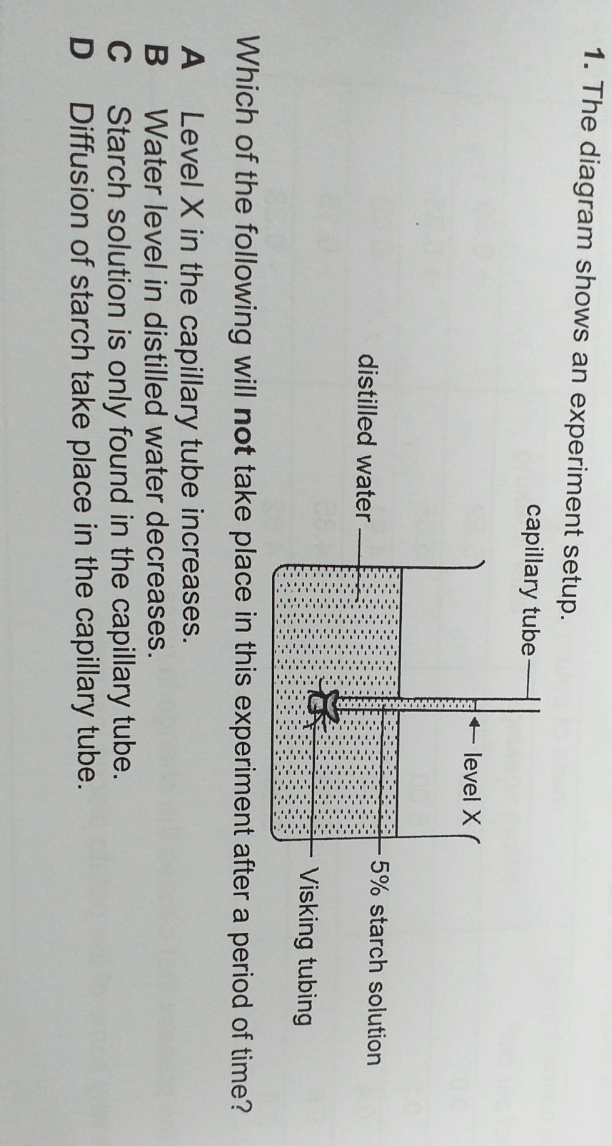 Pls help. Thx
SavingPrivateTutor
Answer should be 'D'.
Distilled water can pass through Visking tubing but starch molecules cannot. Hence, by elimination, only D cannot occur (though i thought 'diffusion of starch from capillary tubing to distilled water' would be a clearer option?)
sgexamguru
Osmosis can occur but diffusion cannot occur. 
Find Tuition/Enrichment Centres