P4 Science Wed, 29/01/2020 11:01pm

STUCK ON HOMEWORK?
ASK FOR HELP FROM OUR KIASUPARENTS.COM COMMUNITY!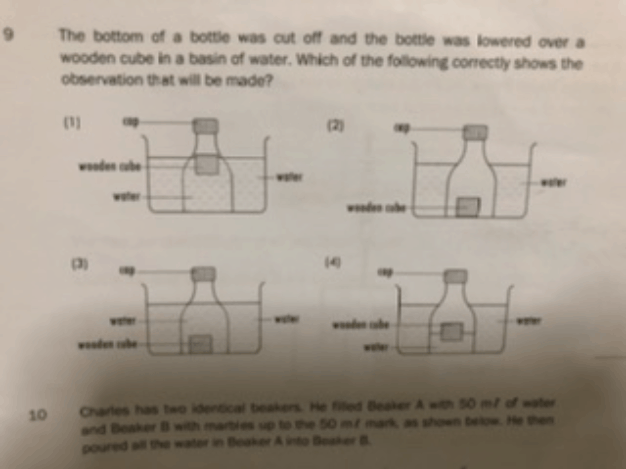 Hi, 
may I know what's the ans and what's the explanation ? Thanks a lot !
Adwin
The answer is (4).
As the bottle is lowered down into the basin of water, some water will enter the bottle. The reason the water is able to enter is because the air inside the bottle is compressed, which frees up space for the water to enter. However, there is a limit to how much air can be compressed so the water level in the bottle will be lower than that of the basin. At the primary level, we would generally assume that wood is less dense than water and will therefore float.
Find Tuition/Enrichment Centres