P4 Mathematics Wed, 19/02/2020 8:45pm

STUCK ON HOMEWORK?
ASK FOR HELP FROM OUR KIASUPARENTS.COM COMMUNITY!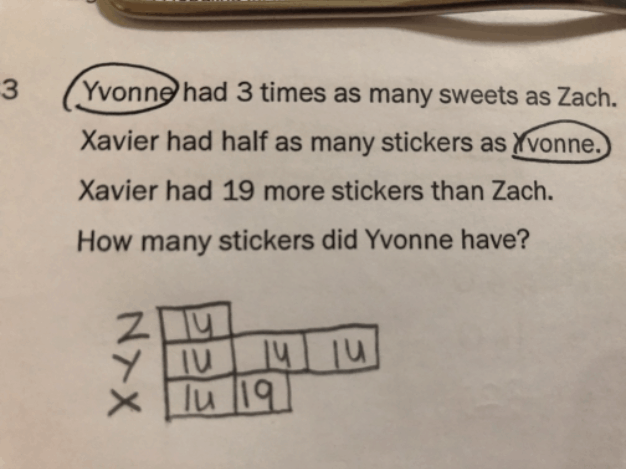 Hi pls help. Thanks!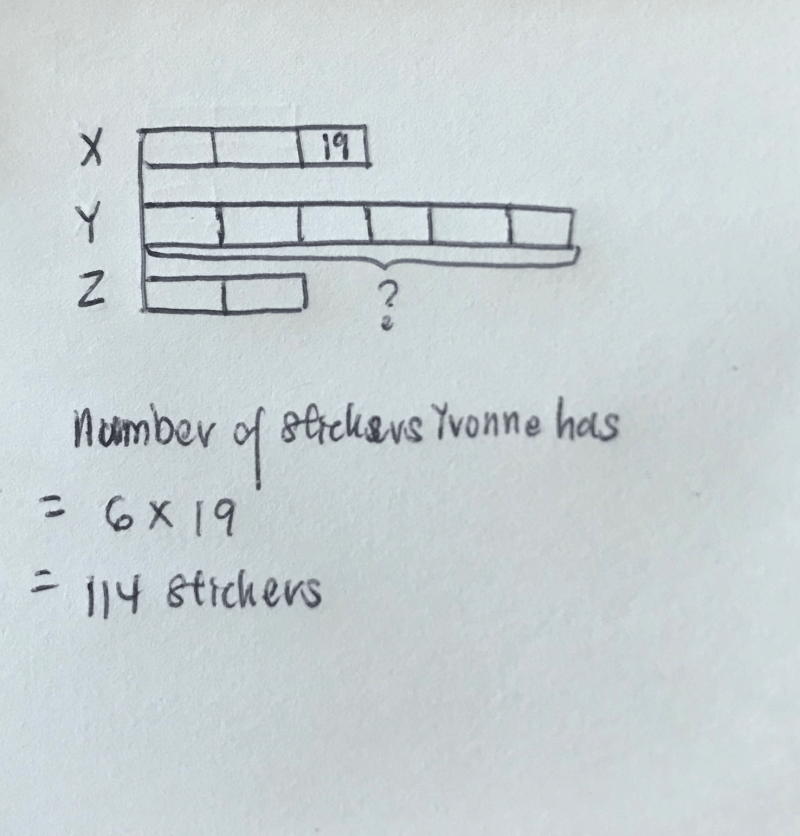 sunnykids
The model your child drew is correct and almost there, just needed a few additional steps!
Divide Yvonne's units into 6 parts (to make it divisible by 3 and 2). This means Xavier has 3 units (half of Yvonne's) and Zach has 2 units (1/3 of Yvonne's). Since Xavier has 19 more stickers than Zach, this means:
1 unit = 19 stickers
6 units = 6 x 19 = 114 stickers
Therefore, Yvonne has 114 stickers. 
Hope this helps! 🙂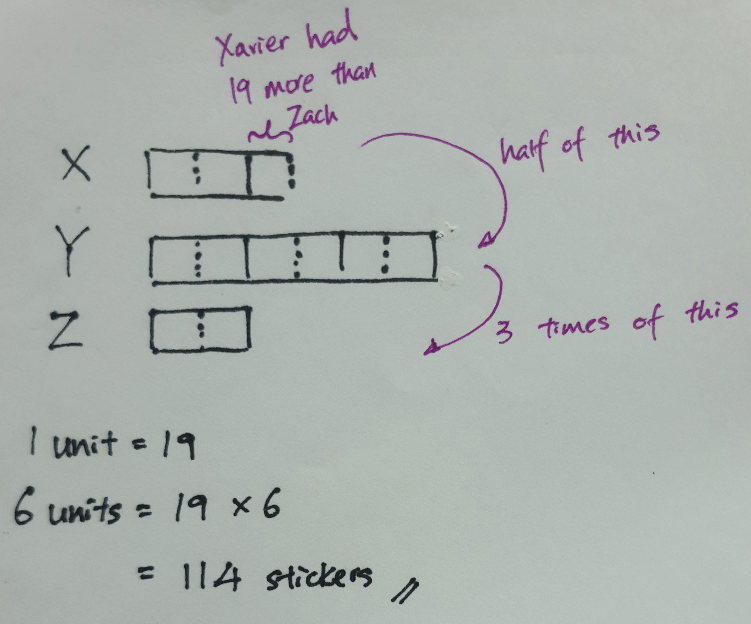 Adwin
Find Tuition/Enrichment Centres