P6 Science Tue, 03/03/2020 2:12pm

STUCK ON HOMEWORK?
ASK FOR HELP FROM OUR KIASUPARENTS.COM COMMUNITY!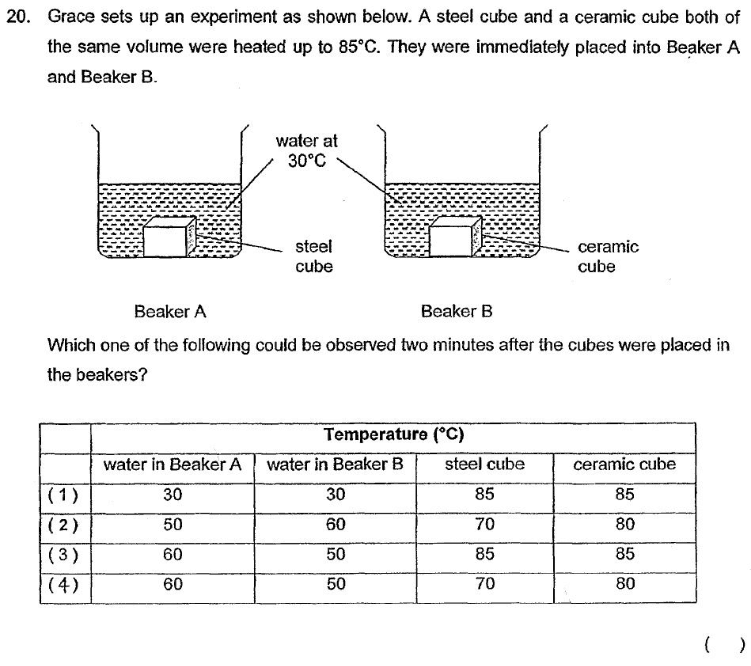 Can I know the answer for this question, thanks in advance!
Adwin
Answer is (4).
First, identify that heat will flow from the cubes to the water in both setups since the cubes are of a higher temperature than the water.
Since metal is a better conductor of heat than ceramic, this means the metal cube will be transferring heat to the water at a faster rate.
Therefore, the metal cube will cool down faster than the ceramic cube  and the water around the metal cube will heat up quicker than the water around the ceramic cube.
jasperrr
Thanks Adwin for the detailed answer!
Find Tuition/Enrichment Centres